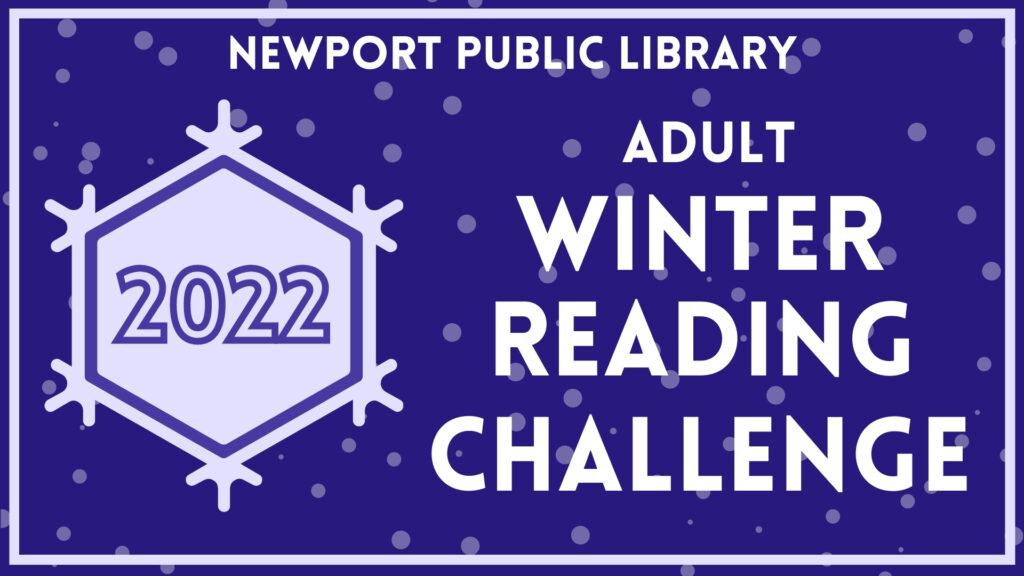 Looking to find new and exciting reads during the cold winter months? Our Winter Reading Challenge takes all the benefits of our year-long challenge and re-imagines them on a smaller scale. Whether you're looking to expand your horizons or clear out your backlog, the 2022 Adult Winter Reading Challenge can help you find great reads to enjoy!
Registration
Beginning January 10, 2022, you may participate in the Reading Challenge on Beanstack or by visiting the Reference Department to receive a Reading Log and a list of categories.
Click here to register on Beanstack or update your online Reading Log.
Need help registering for Beanstack? Click here for our step-by-step instructions.
How It Works
You may choose 8 of the 16 available categories. One book counts for one category. No repeats, please! When you have finished a title, record its name and author on Beanstack or on your Reading Log.
You can set your own pace! You may space your choices out however you prefer over the course of the program, and categories can be read in any order that you choose. As long as you complete a total of 8 books, you will successfully complete the challenge!
Complete your 8 books by March 7, 2022 to finish the program and to be eligible to enter our raffle! Paper Reading Logs must be returned to the Reference Desk by the program's end date.
This year's raffle prizes include:
One (1) Grand Prize Winner: A $40.00 Gift Card to Island Books in Middletown, RI.
Two (2) Runners-Up: A $20.00 Gift Card to Island Books in Middletown, RI.
Raffle winners will be drawn the following week. Please note that prizes must be picked up in person and cannot be mailed.
The Categories
Choose 8 of the following 16 categories for the challenge. You may select any book that you'd like that fits within the description of a category.
Need a recommendation? We're here to help! Our librarians have provided book lists for applicable categories. Lists are available in the Reference Department, or click a highlighted category below to download a list in PDF format.
---
Other Resources
Find A Book
Sign up For Reading Email Alerts
Reading Log (PDF)