Adulting: to do grown up things and hold responsibilities that make one think of grown ups.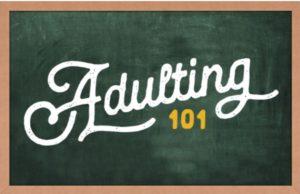 Quick tips and tricks for growing up. You have to do it one of these days so get the cheat sheet now!
October 13th- Laundry
We'd love to know what you thought of this activity. Please fill out this short feedback form.