The Library has a variety of digital resources including ebooks, audiobooks, TV shows, movies, newspapers and magazines for you to enjoy on your computer or on your mobile device. To apply for a library card online click here. This page will be updated as new digital resources become available.
New!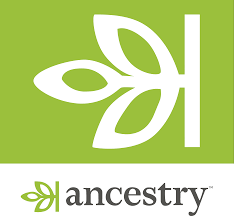 Ancestry is now available from home! Newport cardholders must sign in with their card number AND PIN number.

Udemy is an online learning resource containing 4,000+ video courses in business, technology, and personal development across 75+ different categories from AskRI.org. Requires an Ocean State Libraries card AND a Microsoft OR Gmail account.

Flipster – Digital Magazines
Flipster offers an easy, browse-able reading experience. Users can browse magazines by category as well as perform searches for specific periodicals. An online newsstand provides a carousel of the most recent issues, as well as a carousel of all issues allowing for quick access to magazines. The table of contents contains links for quick access to articles of interest and hotlinks within magazines are hyperlinked, opening in separate tabs when clicked. In addition, there is an option to zoom in and out for better readability.
eZone (Overdrive)
Find eBooks, audiobooks, and movies. Connect to Overdrive on your computer or install the Overdrive or Libby app on your mobile device. For help click here.
Hoopla Digital
Hoopla contains a wide variety of always available ebooks, audiobooks, TV shows, movies, music and more.
Newspapers
Read the Newport Daily News and Providence Journal on your computer. For a full list of online newspapers click here.
Magazines
In Masterfile Premier (EBSCOHost) you have digital access to many popular magazines including Consumer Reports, Time, People, Newsweek, and Mother Earth News. For more information, click here.
Language Learning
Start learning a new language today with Mango Languages. This resource is available to all RI library cardholders. For more information click here.
Genealogy
Access Heritage Quest, Fold3, American Ancestors and more. For a full list of these resources see our genealogy page.
For an A to Z list of online databases, click here.
State-wide Resources through AskRI.org
Now more than ever AskRI is here to serve Rhode Islanders with their distance learning, information and reading needs. We've been adding resources and services to better meet your needs, and are grateful to the generosity of vendors who have opened up additional resources during this time. Visit AskRI.org.