by: Kirby Lee, Head of Collection Management
We come across so many great reads in our work as librarians and we want to share them with all of our patrons! Check here for posts about the cool/interesting/timely titles that we want you to hear about!
2019 is going to be a big reading year for me. Authors I have been waiting YEARS for a new book from all seem to be publishing in 2019.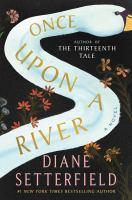 Once Upon a River by Diane Setterfield (December 4, 2018)
Not technically 2019, but close enough! In Setterfield's latest, a wounded stranger bursts into a small town tavern holding the lifeless body of a small child in his arms. Hours later, the girl stirs and returns to life. As the townspeople clamor to discover who the miracle girl is and where she belongs, a series of eerie mysteries unravel along the way.
After falling in love with Setterfield's writing after her debut novel, The Thirteenth Tale, and being so disappointed with her follow-up Bellman and Black, I'm ready to dive headfirst into this novel, which promises to be a return to Setterfield's strengths.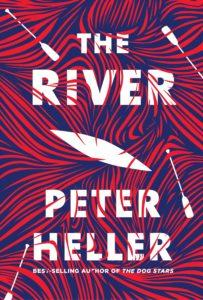 The River by Peter Heller (March 5, 2019)
I first discovered Peter Heller through reading his debut The Dog Stars for a book group discussion.  Normally dystopian novels tend to drag for me, but The Dog Stars' protagonist Hig's fight to hang on to good in an abandoned world devoid of any good at all kept my attention rapt. The Dog Stars is one of those novels where the author thinks it's cool to not use quotation marks, so if you have an issue with this as a reader (like me), I highly recommend the audiobook.
Back to The River- Heller tells a heart-pounding story of wilderness survival. Two adventure seeking best friends fight for survival on what was planned to be a leisurely canoe trip. Heller's newest venture is part desperate nature adventure, part thriller, and sure to be a hit this Spring.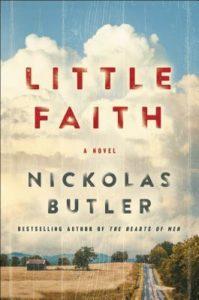 Little Faith by Nickolas Butler (March 5, 2019)
No author makes me nostalgic for the Midwest quite like Nickolas Butler. An amazing feat seeing as I have never set foot in the Midwest. The man loves his homeland. Butler creates a strong atmosphere, but his writing really comes through in the way he makes the reader feel about his characters. They are the kind of characters that stay with you long after you've finished reading. I come for the story, but stay for the characters. Judging by the early reviews, Little Faith is going to be his best one yet.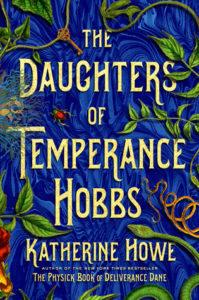 Daughters of Temperance Hobbs by Katherine Howe (June 25, 2019)
I love stories where a character is researching someone in the past and the story switches between the two timelines. Katherine Howe's The Physick Book of Deliverance Dane (2009) is a prime example of this literary method. And it is fantastic. Howe does meticulous research on the historical detail in her novels, and it really shows in her writing.
After a hiatus from writing adult fiction, Howe returns with a sequel to her debut novel. Career academic Connie Goodwin turns to the past to uncover its secrets. It's still too far from the release date for much on the plot, but definitely one to keep an eye out for.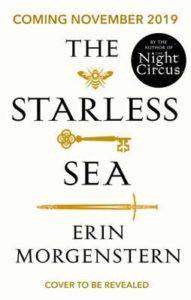 The Starless Sea by Erin Morgenstern (November 5, 2019 hopefully?)
FINALLY, a follow up to The New York Times bestseller The Night Circus. Erin Morgenstern is not going to be a one hit wonder! The Night Circus has been read over 3500 times across the state since its publication in 2011.
In The Starless Sea, graduate student Zachary Rawlins finds a strange book hidden in the stacks of the library (oh man, this is going to be AMAZING!) The story follows Zachary as he investigates the meaning of the book and the mysteries it leads to.
Apparently I have a thing for stars and bodies of water. All I need is Jonathan Tropper to stop writing for TV and to switch back to writing novels, and an eighth Harry Potter book and my reading life would be complete!
Other long-awaited follow-ups that are sure to be hits:
Light from Other Stars by Erika Swyler (author of The Book of Speculation)
Recursion by Blake Crouch (author of Dark Matter)
Lost Roses by Martha Hall Kelly (author of The Lilac Girls)
The Suspect by Fiona Barton (author of The Widow and The Child).
The Rosie Result by Graeme Simsion (author of The Rosie Project and The Rosie Effect).
Daisy Jones and the Six by Taylor Jenkins Reid (The premise of this novel just oozes cool- I have extremely high hopes.)