The library has microfilm of the following local newspapers:
Newport Daily News Range 1846-present
Newport Mercury October 1829 – October 1836; November 1836-December 1841; August 1857- October 1863
You can also access these local newspapers online through our databases. Coverage is not always complete, ask a Reference Librarian if you need help locating a specific issue.
The Newport Daily News Index
The library staff has created an in-house, automated index to the Newport Daily News from mid-1996 to November 2015. This index can only be used on library computers in the Adult Reference area.
Late 18th and Early 19th Century Newspapers
Other early Rhode Island newspapers are available online through Newsbank – RI Historical Newspapers, Newspapers.com, and Chronicling America. Included in these resources are:
Newport Gazette (1777-1779)
Newport Herald (1787-1791)
Rhode Island Republican (1809-1841)
Providence Gazette (1762-1825)
Providence Newspaper Holdings
Newport City Directories
Historical directories for the City of Newport are shelved in the library's special collections room and available for in-house use. Though we do not have a full run, many editions from the nineteenth and twentieth centuries are available. Check the catalog record for a list of our holdings.
Missing directories (1853, 1865, 1873, 1876, 1882, 1883, 1896, 1897, 1902, 1905, 1909, 1916) from our physical holdings can be accessed through ancestry.com at this link: https://www.ancestrylibrary.com/search/collections/2469/
Microfilm copies include the following years: 1882-1897, 1902-1935.
Often overlooked, historical directories are a great resource for historians and genealogists. The information directories can provide include:
A person's address and occupation
Reverse address lookup
The location of specific streets
The officers of a corporation and the partners in a firm
Historical Preservation Reports
Published in the 1970s and 80s, these historical preservation reports were scanned from copies in our Special Collections. They provide unique information about historic buildings and neighborhoods in Newport. All these reports and more are also available at the Rhode Island Historical Preservation & Heritage Commission's website.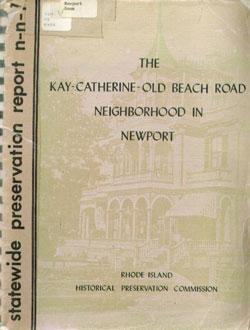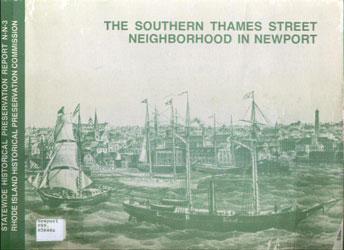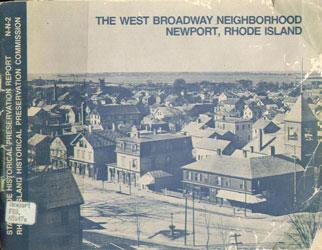 Property Research Guide
Newport Public Library and its partner institutions in the area provide many items useful to local residents interested in tracing the history of their home. If you would like to learn when your house was built, who has lived there, or what changes previous owners made to the property, the resources identified in this Property Research Guide (PDF) can get you started.
Historical Photographs on Flickr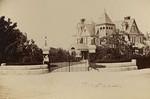 NPL Historical Pictures is a collection of historical photographs of places in and around Newport, Rhode Island. Most were taken by Clarence Stanhope, photographer, and donated to the library by the Newport Historical Society. We encourage you to take a look at these wonderful old pictures and leave a comment if you have any more information to add. For publication or display-quality copies of these photographs, please contact the Newport Historical Society.
The Point Association of Newport has digitized thousands of photos of houses, people, maps and many other topics from their archives.
Also check out Providence Public Library's Rhode Island Photography Collection. Available for browsing online, their image database includes over 2000 photos of Newport. Search for a specific location or event, or browse by type (postcards, architectural drawings, etc.) or subject (Naval Station Newport, William Vanderbilt, etc.).