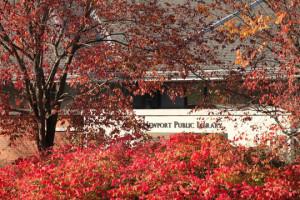 Have you read a good book lately? Or a really bad one? Do you want to share it with others? Submit a review and we'll pass it along.
Never written a book review before? Here's a sample from Ms. Becky to help you get started.
The Disasters
by M.K. England
Nax has dreamed of attending Ellis Station Academy, getting his pilot's license and living on one of the colonies his ENTIRE life. He's finally made it… and got kicked out in the first 24 hours. Now he and fellow rejects Zee, Case and Rion are headed for transport back to Earth. Suddenly, disaster strikes! The station is attacked and it's all they can do to get an escape pod off. Someone has attacked the station and is getting ready to vent atmosphere effectively killing everyone still there. Under attack from who knows who, they jump to hyperspace and crash on a colony planet. Looking for help, they head for town and find a very helpful young man… who is leading them straight to police headquarters. Enter Asra. She derails their path, takes them into hiding and shows them their "wanted" posts. Yup, I said "wanted" posts. They are being blamed for the catastrophy at Ellis Academy and Tiger Squadron is hunting them on every colony in universe. Now what? Working together they must find out who is really behind the massacre on the moon, what do they want and how to stop them all while dodging capture at every turn. Good luck guys!
I would recommend this book to tweens, teens and adult lovers of YA literature who enjoy intergalactic adventure and loved Han Solo's cocky insecurity. Happy reading!
Newport Public Library reserves the right to post reviews online. Of course, we'll never share any of your personal information.