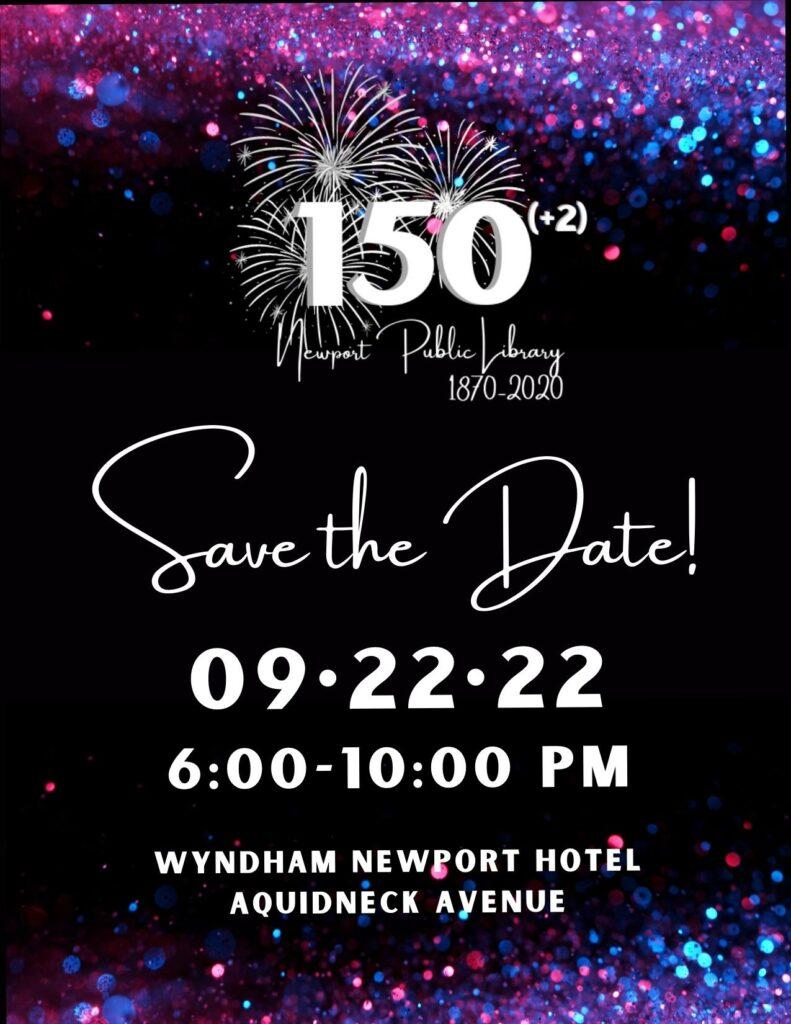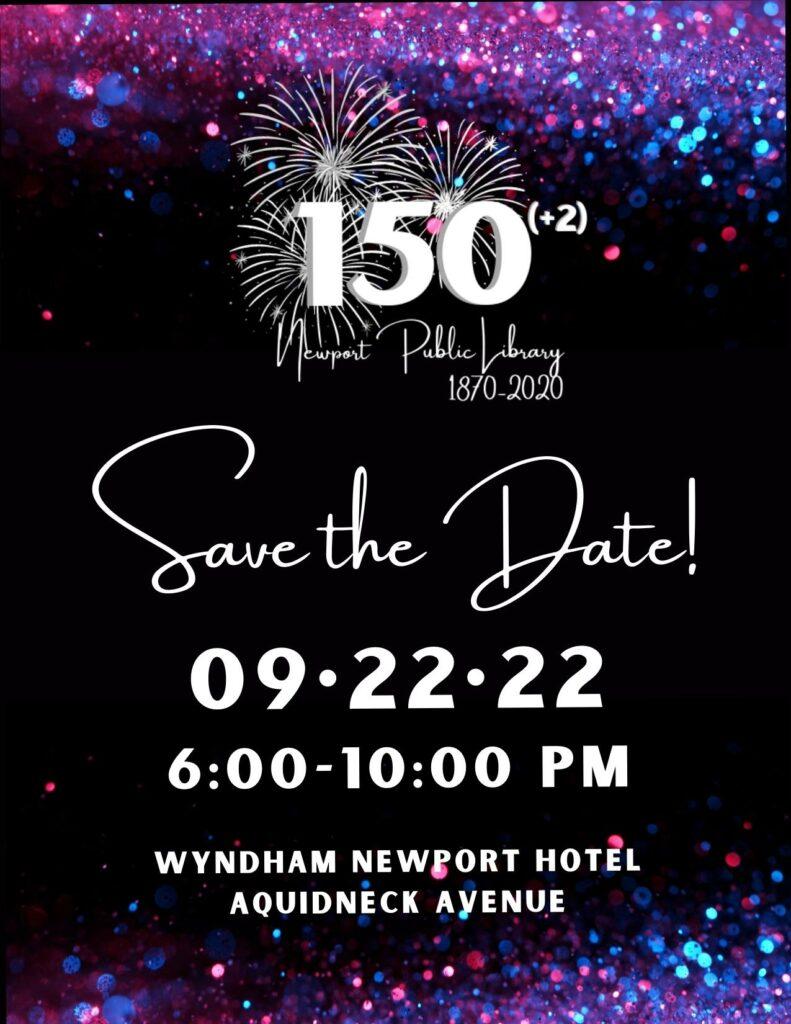 Event Details
Donation of $125 per person includes:
Hors d'oeuvres and dessert by the catering team at the Wyndham.
Silent & Live Auctions, raffles, and games.
---
Ticket Information
Tickets are $125* per person. To purchase tickets, please contact 401-847-8720 x101 or [email protected] Tickets can be purchased by check or our Venmo account.
All proceeds to benefit the Newport Public Library.
*The Newport Public Library is a registered 501(c)(3); donations and gifts are tax deductible.
---
FAQ
1. Isn't the Newport Public Library a department of the city?
It sounds like it is, but it is not.  The library is established as a 501(c)(3) organization.  This means that it is a separate, not-for-profit organization governed by its own Board of Trustees, who represent a cross section of the community, and who volunteer their time and expertise.  The Newport City Council has a representative on the Board.
2. Does the City of Newport give any money to the library?
Absolutely. The City of Newport and the State of Rhode Island both support the library's annual budget. On average the city provides 77% and the state 17% of the library's annual budget.
The library itself raises from 5-8% of its annual budget, through various fund-raising endeavors such as our Annual Appeal in the Fall and The Event – a summertime fund-raising affair. This is coupled with monies collected through fines, interest income, memorial donations, our Perfect Gift Program, and some major gifts from Friends of the Library.
3. Why donate to the Newport Public Library?
With its mission of "life-long learning for the entire community" the Newport Public Library is one facility that truly serves the entire community.
The library offers a myriad of children's programs, many of which insure that pre-schoolers will enter school with the skills needed to read and learn.
School children of all grade levels have access to resources, both in the library and online, that will help them complete school assignments.
Adults have access to print, non-print and online resources that will keep them informed, encourage and support learning, and entertain.
Community members and organizations have access to meeting rooms and other resources that support community endeavors.
All of this takes place in a safe, clean and comfortable environment.
Won't you please consider a tax-deductible gift to the Newport Public Library. You may donate to the library
By check – made payable to the Newport Public Library and mailed to the library at 300 Spring Street, Newport RI 02840
Venmo – send donations to @NPL-Events via Venmo. Tickets may be purchased as well.
Thank you!