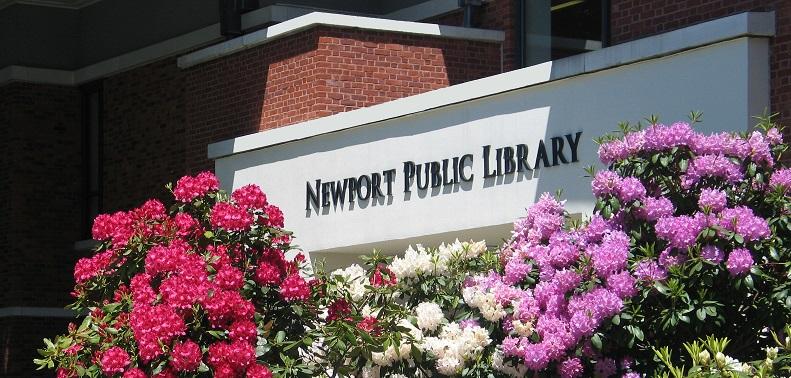 Throughout its 150 year history, the Library has seen many changes and has strove to bring information and the joy of reading to its patrons. The People's Library of Newport was formed in 1869 when local philanthropist and New York City merchant Christopher Townsend (1807-1881) purchased a collection of 7,000 volumes for the Newport Library and Reading Room, founded by Sophia Little in 1867. The combination of these two collections would be housed in the Rhode Island Union Bank building on Thames Street, and in other locations on this street thereafter as the collection continued to grow. Townsend supported the People's Library until his death in 1881, in which he bequeathed $100,000 to the library for maintenance and salaries.
The People's Library would remain in this building until 1914, when it would relocate to the Edward King House to support its growing collection. It would reside there for several decades thereafter until it was determined in 1962 that a new building would be required for the People's Library to be eligible for state aid.
In the midst of the debate over the site of the new building, the People's Library was renamed to the Newport Public Library in 1967 and the Friends of the Library was formed at this time by local Newportonians. It was ultimately decided that the Library would be relocated from the Edward King House to the west side of Aquidneck Park. In October of 1968, the new building was completed, and continues to serve as the home for the Library today.
With an ever-changing collection over the next several decades, the Library would see a renovation and annexation in 2001. Today, patrons of the Newport Public Library enjoy a modern and progressive facility for all of their informational needs.
Click here for a detailed History of the Newport Public Library.
Artworks Around the Library
Portraits
Paintings
Sculptures and Models
Chinese Artifact Collection
These Chinese artifacts were donated by Clyde B. Sargent.