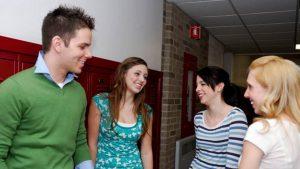 Tips for transitioning from a home schooled education to College. This site is sponsored by Maryville University, but includes useful information no matter where you wish to apply. There are sections on planning ahead (making sure you have the proper credits), navigating the admissions process, obtaining financial aide and more.
The Common Application (Common App) – Everything you need to get started with the Common App which is accepted at over 700 institutions.
Free Application for Federal Student Aid (FAFSA) – Allows you to do all your financial aid work on-line AND connects with the IRS so tax information is automatically added to your application.
Fun Works – For careers you never knew existed. Provides information on lots of interesting careers and even includes a QUIZ to help point you in the right direction if you aren't really sure what you want to be "when you grow up."
SAT Official Site – From the people that write the SAT. The site has practice tests, test dates and registration links and guidance for submitting your scores to colleges.
Learning Express Library – Your online source for test preparation. Improve your scores on the GED, ACT, GMAT, SAT, ASVAB, lots of professional examinations, and more!
Occupational Outlook Handbook – Training and education needed, earnings, expected job prospects, what workers do on the job and the working conditions for hundreds of different types of jobs. In addition, the Handbook gives you job search tips, links to information about the job market in each state and more.
Criminal Justice Programs – Career and Education Information
A student's introduction to data, because we all use it.
Best Trade Schools.net – to help you navigate the world of trade and vocational training.