Please call us at 401-847-8720 x208 as not all services are available at this time.
Ask a Librarian
Google can bring you back 100,000 answers. A librarian can bring you back the right one.
Neil Gaiman
Ask a Question by Email
Submit a question by email to the library at [email protected] and we will respond to you within 2 business days.
Ask a Question by Phone
Call the library at 401-847-8720 x208. We can check the OSL database to see if a book is available and answer brief questions.
Ask a Question by Text/SMS
Text us on your mobile device at 833-449-4221 and start your question with newportlib
Or use the "Ask a Question" tab on the right-hand side of this page.
Computers/Wi-Fi
Wi-Fi
The Library has two Wi-Fi networks that are open and free to use with no passwords required.
From inside the Library, choose the Wi-Fi network "Library" to connect.
From outside the Library, look for the "Library_ParkingLot" network to connect.
Borrowing a Computer
The library provides computers with internet access for anyone with a library card or a guest pass. This service is free of charge.
If the computers are very busy and there are people waiting, there is a one-hour limit. If there is no one waiting, time limits are flexible.
Using Your Own Laptop/Tablet
You may use your own laptop/tablet in the library and there are many electrical outlets available. The only restriction is that charging cables/cords may not be stretched across aisleways.
Homebound Delivery
Homebound residents in Newport can sign up to have books, movies, and more delivered to their homes. Enjoy this service which includes:
Books, DVDs, and audiobook CDs or Playaway devices delivered and picked up regularly.
Available to all Newport residents who are unable to visit the Library.
No late fines.
To sign up or get more information, contact Deanna at [email protected] or call 401-847-8720 ext. 108.
Library Cards - How to Get a Card
Free Ocean State Library cards are issued to Rhode Islanders upon presentation of photo identification and proof of current address. Parents or legal guardians must sign applications for children under the age of 17. For more information, see our library card FAQ page, call the Circulation Department at 401-847-8720, x201 or email us at [email protected]
Maker Lab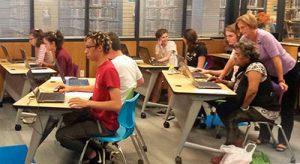 Maker Labs, also referred to as makerspaces, hackerspaces, hackspaces, or fablabs, are creative, DIY spaces where people gather to create, invent, and learn.
For upcoming workshops and open studio hours for adults, teens and children see our Events Calendar.
Learn more about Maker Lab Equipment and Frequently Asked Questions.
Meeting Rooms
The library has two meeting rooms available for public use. To learn more about each room please visit the Meeting Rooms policy page.
To reserve either the Rotary Room or the Program Room, click here.
Museum Passes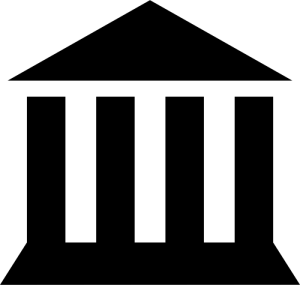 The Newport Public Library offers free or discounted admission to several museums in Southern New England.
MUSEUM PASSES are available at the Circulation Desk and are for patrons to check out on a first-come, first-served basis. They are due back after 7 days. Limitations vary according to each institution. The overdue fine for returnable passes is $10.00/day.
COUPON PASSES are also available at the Circulation Desk. These do NOT have to be returned; again, limitations vary depending on the institution, so call us for more detailed information (401) 847-8720 x201.
Notary Public (Unavailable)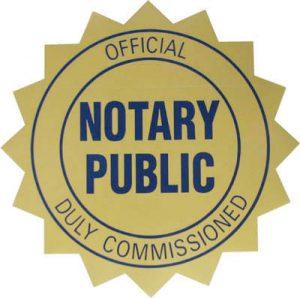 Notary Services are unavailable until further notice.
Notary Public service is available at the library. The cost is $5.00 per seal; exact change only. Patrons who wish to take advantage of this service MUST call the library to check to see if a certified Notary Public staff member is present (401-847-8720 x201).
Notaries Public are not attorneys and have no authority to give advice on immigration or other legal matters.
One-on-One Tech Help
One-on-one Appointments
Need help with email attachments? Not sure how to get started with your new smartphone or ebook reader? Book a 30-minute one-on-one session with a staff member who can help. By appointment only.
Please inform us ahead of time what kind of device you will be bringing. Also, be sure to verify all necessary passwords before your appointment (you won't need to give passwords to us, but you might need to enter them during the help session). A list of your questions will also be helpful.
All appointments must be made at least 24 hours in advance.
For more information, call the Reference desk at 401-847-8720 x208.
Printing, Copying, Scanning, Faxing
Printing and Copying
Black & white prints cost $.15 cents per page. Color prints cost $.30 cents per page. Machines accept one dollar bills and coins. Learn more about (mobile) printing from your laptop, tablet or smartphone.
Click here for instructions on sending your document to our printer.
Documents sent to our mobile printing service will remain in the queue for 5 hours.
Scanning
The library has two flat bed scanners located near the Reference Desk, as well as a top loading scanner with a scan to USB function. This is a free service.
Faxing
Faxing is available in the Administration Office (on the lower level of the library). Administration staff will be happy to fax items for you when the office is open, Monday-Friday until 5:00 PM. Faxes cost $1.00 per page.
VHS Digital Conversion
The Library offers equipment, for use by its staff, to convert analog video into a digital format as a service to the public. This service is available to Ocean State Libraries cardholders.  To see the full policy click here.
For more information, call the Reference desk at 401-847-8720 x208.