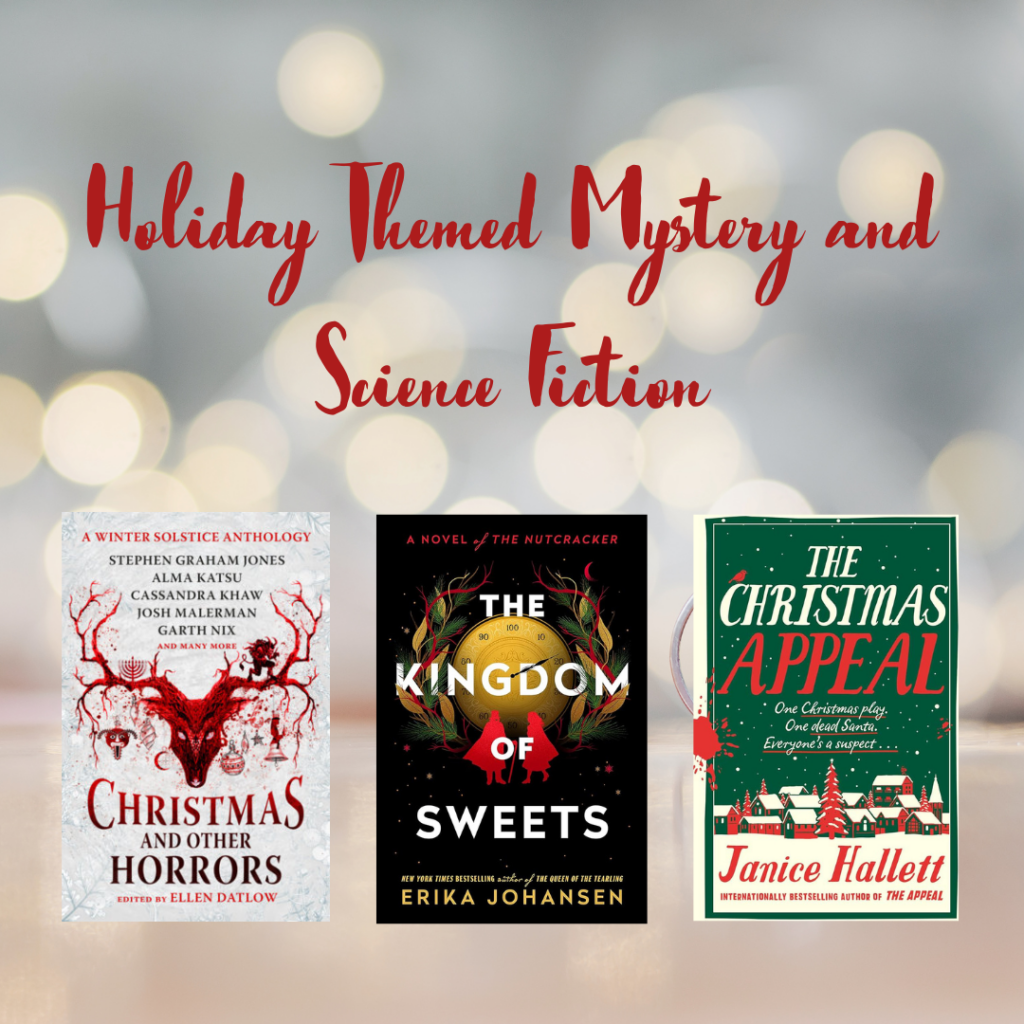 Christmas and Other Horrors: An Anthology of Solstice Horror edited by Ellen Datlow- A collection of short horror stories that focus largely on the winter solstice and the holiday season. 
The Kingdom of Sweets by Erika Johansen– A reimagining of The Nutcracker sees Clara's twin sister Natasha looking for revenge after living in her sister's shadow for years.
The Christmas Appeal by Janice Hallett– A group of actors must solve a murder that threatens to destroy their holiday production.