All of our book clubs meet monthly, September to June. New members are welcome!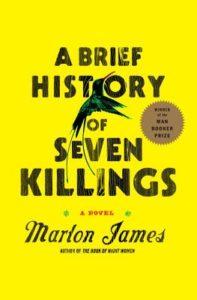 Dystopian Book Group
The Thursday Dystopian Book Group meets on the third Thursday of the month at 5:30 PM. December's Book will be Wastetide by Chen Qiufan. For more information contact Sean Doherty at
[email protected]
.
2021-2022 schedule of books
.
ARC Book Club For Teens
Read books before they are published! You get the jump on all your friends by reading it first – publishers get feedback from you. This club will meet every 4-6 weeks with a variety of ARC (Advanced Reader Copy) books to choose from. Ms. Becky created a simple review form sample for you to use. You review the books for club members and then hear about their books. Then everyone selects a new, advanced reader copy. Books are yours to keep or you can donate them back to the club. Ms. Becky actually has a number of ARCs signed by the authors! Upcoming dates can be found here. For more information, contact Becky Farwick at (401) 847-8720 x206 or [email protected] –>