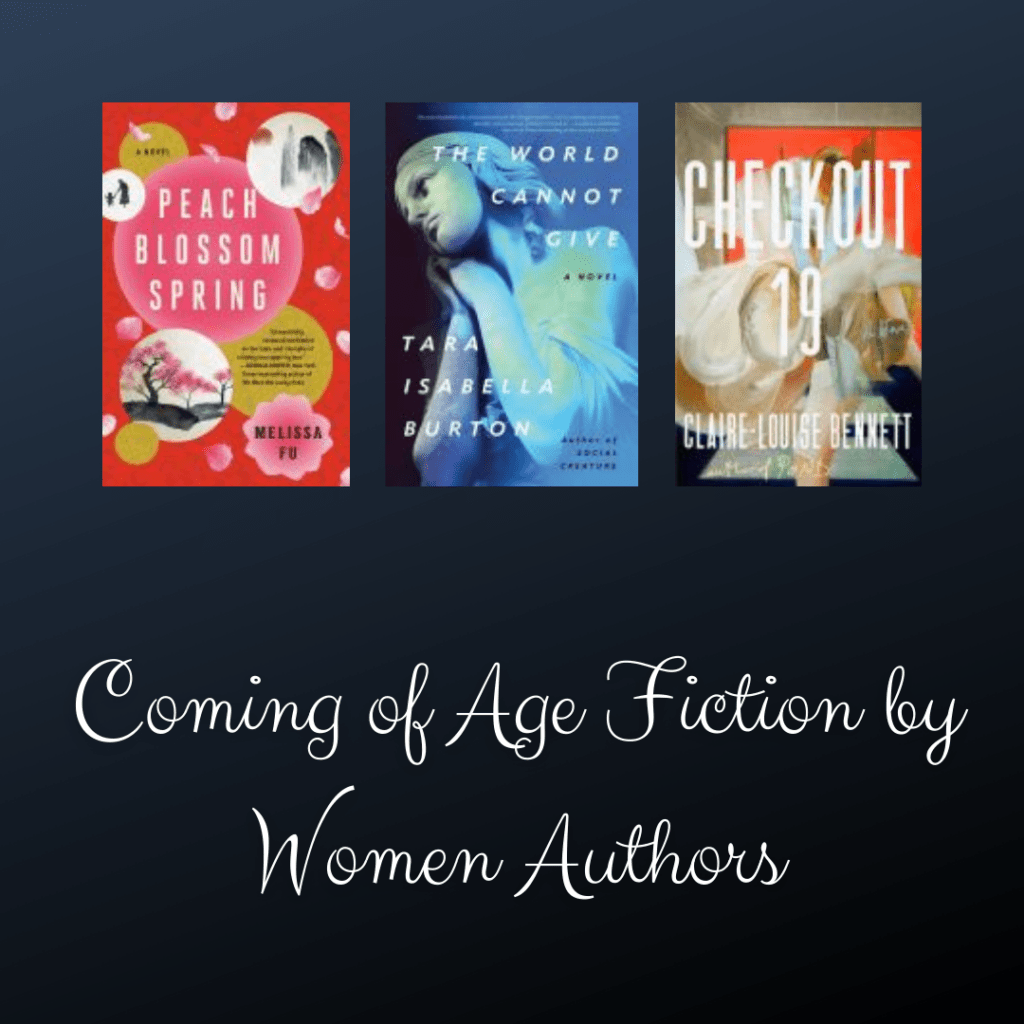 The World Cannot Give by Tara-Isabella Burton- Shy Laura starts attending a boarding school in Maine, where she falls under the spell of Virginia, a charismatic student who leads the school's choir. To place a hold go HERE!
Checkout 19 by Claire-Louise Bennett- Inspired by the people and situations she sees while working as a cashier, a young woman finds inspiration and grows as a writer. To place a hold go HERE!
Peach Blossom Spring by Melissa Fu- Renshu is a Chinese immigrant who was displaced by war and now lives in America. His daughter is curious about his childhood and heritage, but he refuses to talk about it, believing it will keep his family safe. To place a hold go HERE!