Oversized Materials
Any book that is large format or particularly heavy should be marked "Oversized," both in the OPAC and on the item itself:
Catalog: Use the OPAC Message field to indicate the larger-than-normal format. DO NOT manually enter "Oversized" into the call number field.
Spine: Affix an "Oversized" sticker to the spine label to facilitate browsing and shelving. How and where these labels are placed on individual items varies by department. Where oversized items are shelved within each area of the library also varies. See below.
ADULT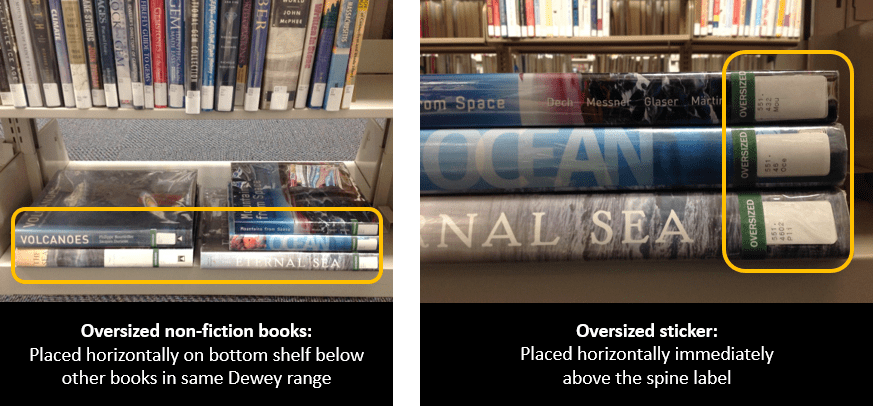 YA
Teens does not currently have any oversized items. Should it acquire any, follow the children's labeling procedures.
CHILDREN'S
Children's nonfiction shelving can take books up to 27cm tall and 25cm wide. Items much beyond that height/width range should be marked oversized.