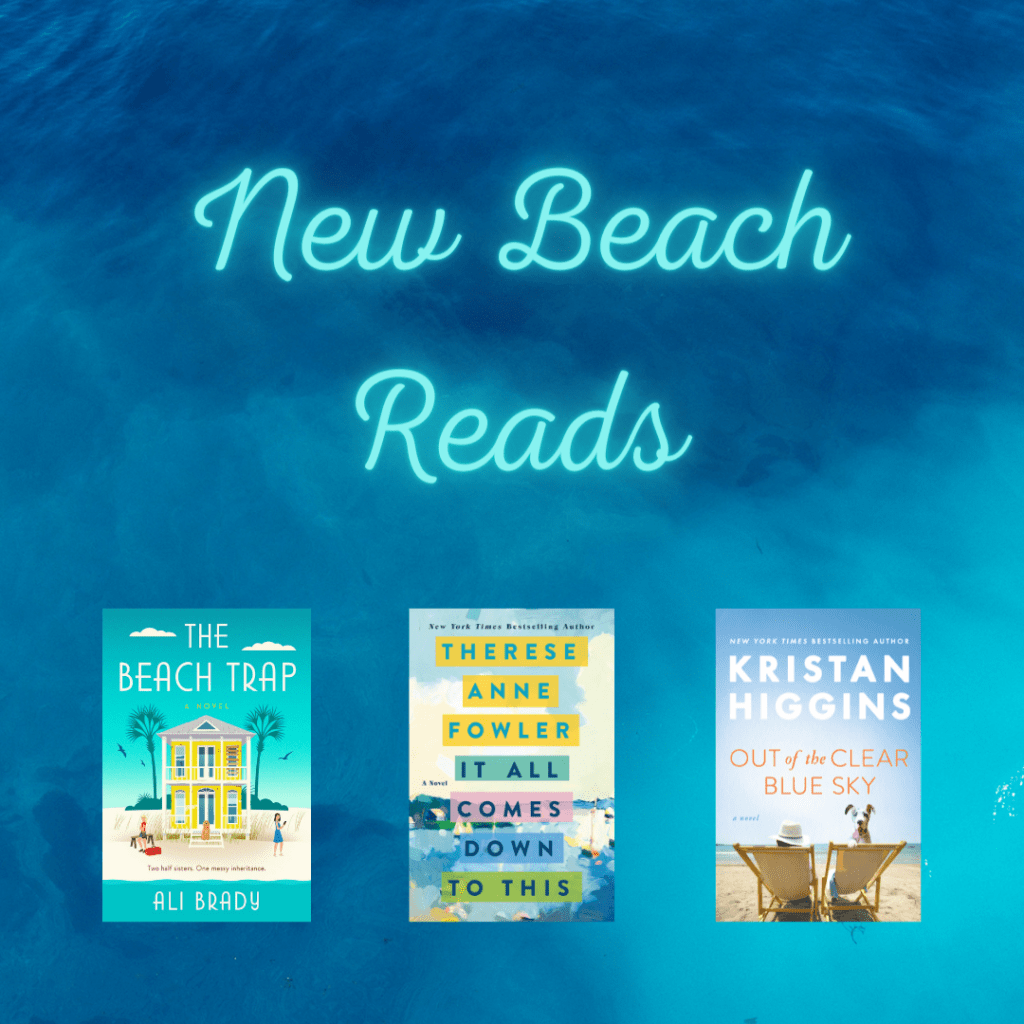 It All Comes Down to This by Theresa Ann Fowler- Returning to Maine to sell their family's summer cottage, sisters Claire, Sophie, and Beck run into issues with an ex-convict which complicates the sale. To place a hold go HERE!
The Beach Trap by Ali Brady- Two young campers' friendship fall apart when they realize they are also half-siblings. Years later, they reunite when their father leaves them an inheritance in the form of a fixer upper beach house. To place a hold go HERE!
Out of the Clear Blue Sky by Kristin Higgins- Lillie finds a sense of community in Cape Cod after her husband leaves her for another woman. To place a hold go HERE!