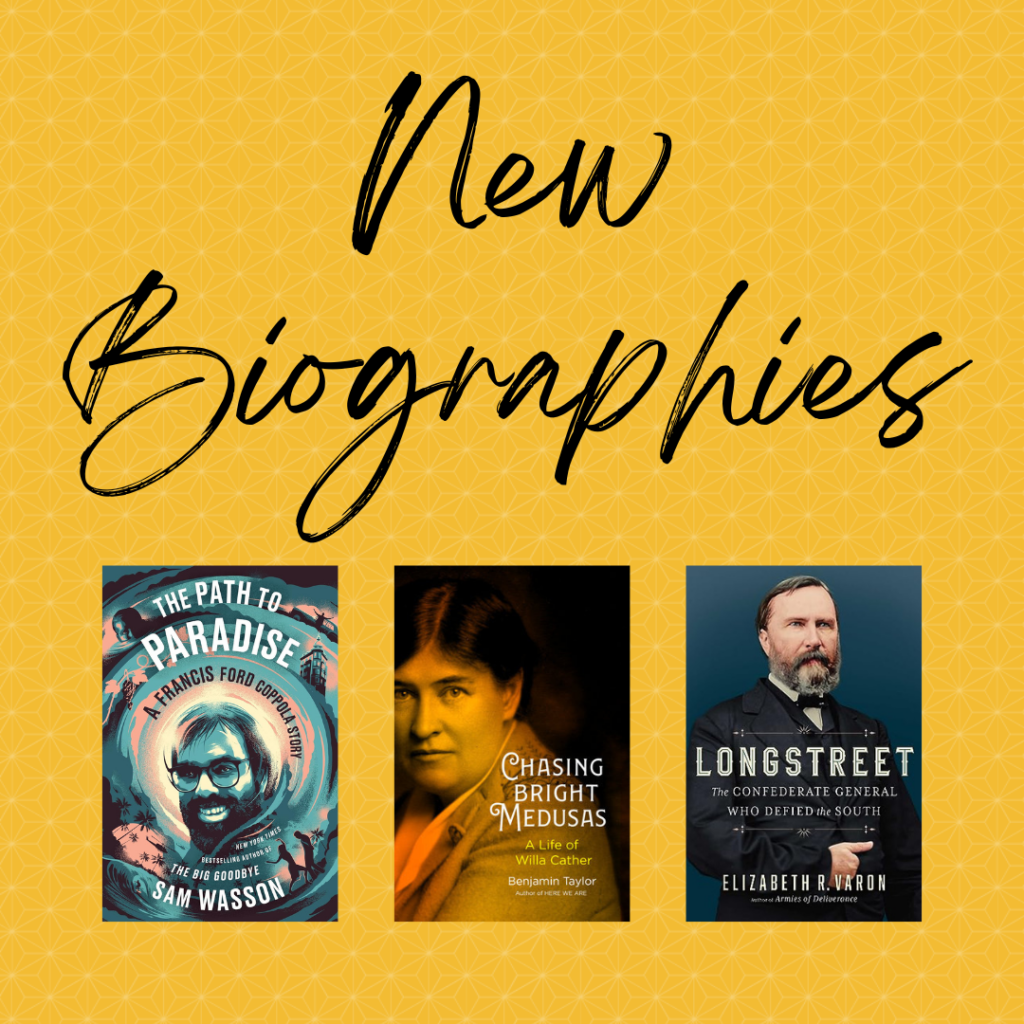 Chasing Bright Medusas: A Life of Willa Cather by Benjamin Taylor– Provides both biographical anecdotes and literary analysis of Willa Cather's work.
The Path to Paradise: A Francis Ford Coppola story by Sam Wasson– Examines the history of Francis Ford Coppola's filmography and development of his production company leading to his upcoming film, Megalopolis. 
Longstreet: the Confederate General Who Defied the South by Elizabeth Varon– The biography of James Longstreet, a Confederate soldier who became a strong advocate for the rights of Black Citizens in Louisiana following the Civil War.