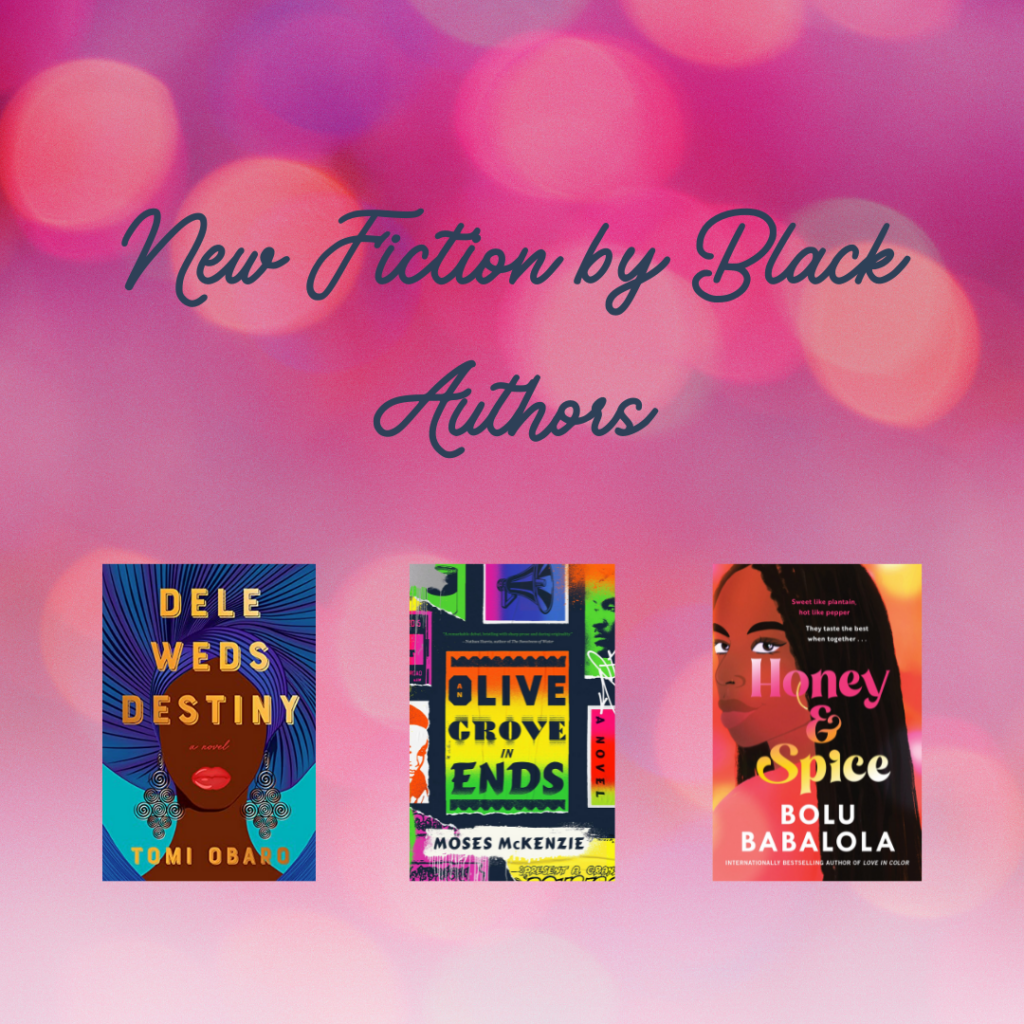 An Olive Grove In Ends by Moses McKenzie- Trying to move out of his hometown and into a safer community with his girlfriend, Sayon decides to raise the funds for the move by dealing drugs, a choice with deadly consequences. To place a hold go HERE!
Dele Weds Destiny by Tomi Obaro- Three friends from college reunite for one of their daughters' weddings as each woman recalls the events of the past thirty years of their lives. To places a hold go HERE!
Honey and Spice by Bolu Babalola- With her reputation as the host of a relationship based radio show on the line, a young woman finds herself faking a relationship with a man who is publicly known to be her enemy. To place a hold go HERE!