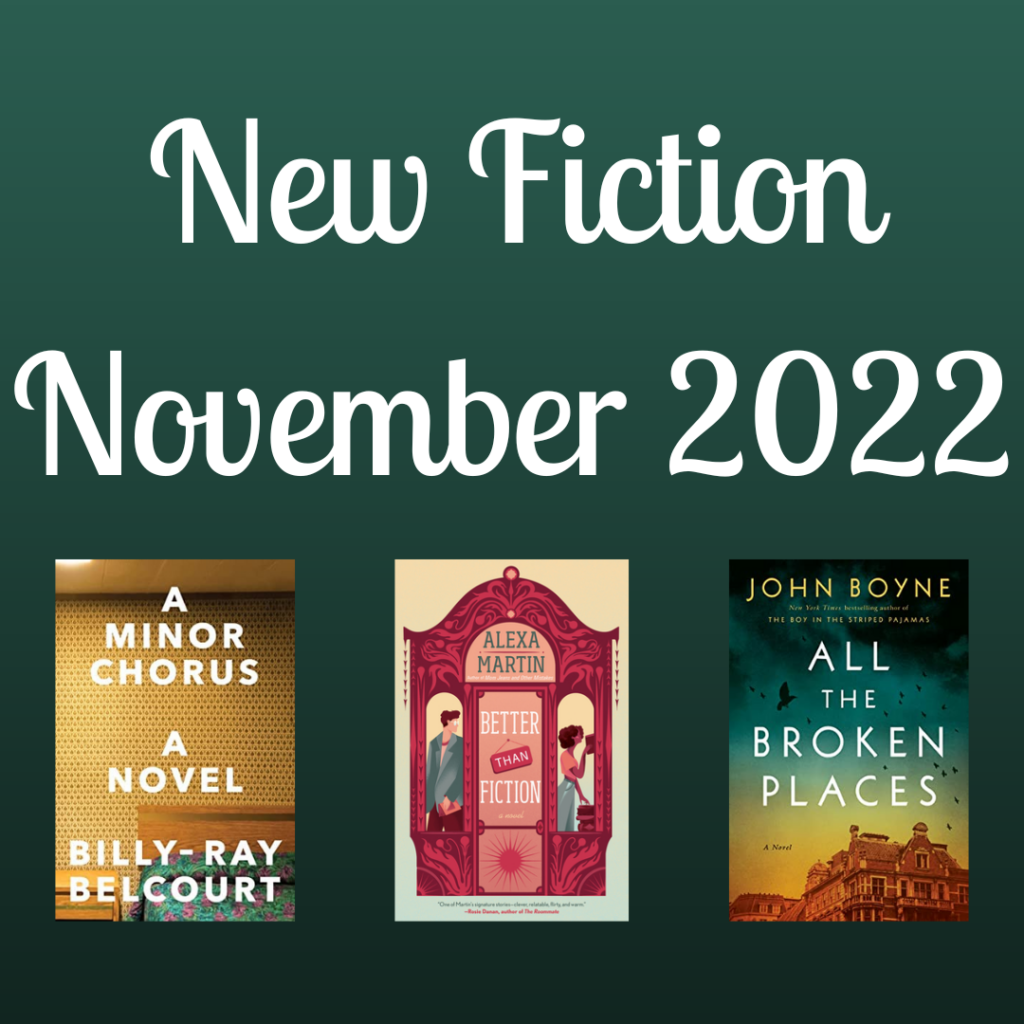 Better than Fiction by Alexa Martin- A book loathing young woman inherits a bookstore where she meets an author who hopes to show her the joys of reading. To place a hold go here!

All the Broken Places by John Boyne- After befriending a young boy who lives in her apartment building, an elderly woman reflects on her own childhood in which she escaped Nazi Germany. To place a hold go here!

A Minor Chorus by Billy-Ray Belcourt- Feeling stuck between childhood and adulthood, a queer indigenous student takes a break from his doctoral studies to write. To place a hold go here!