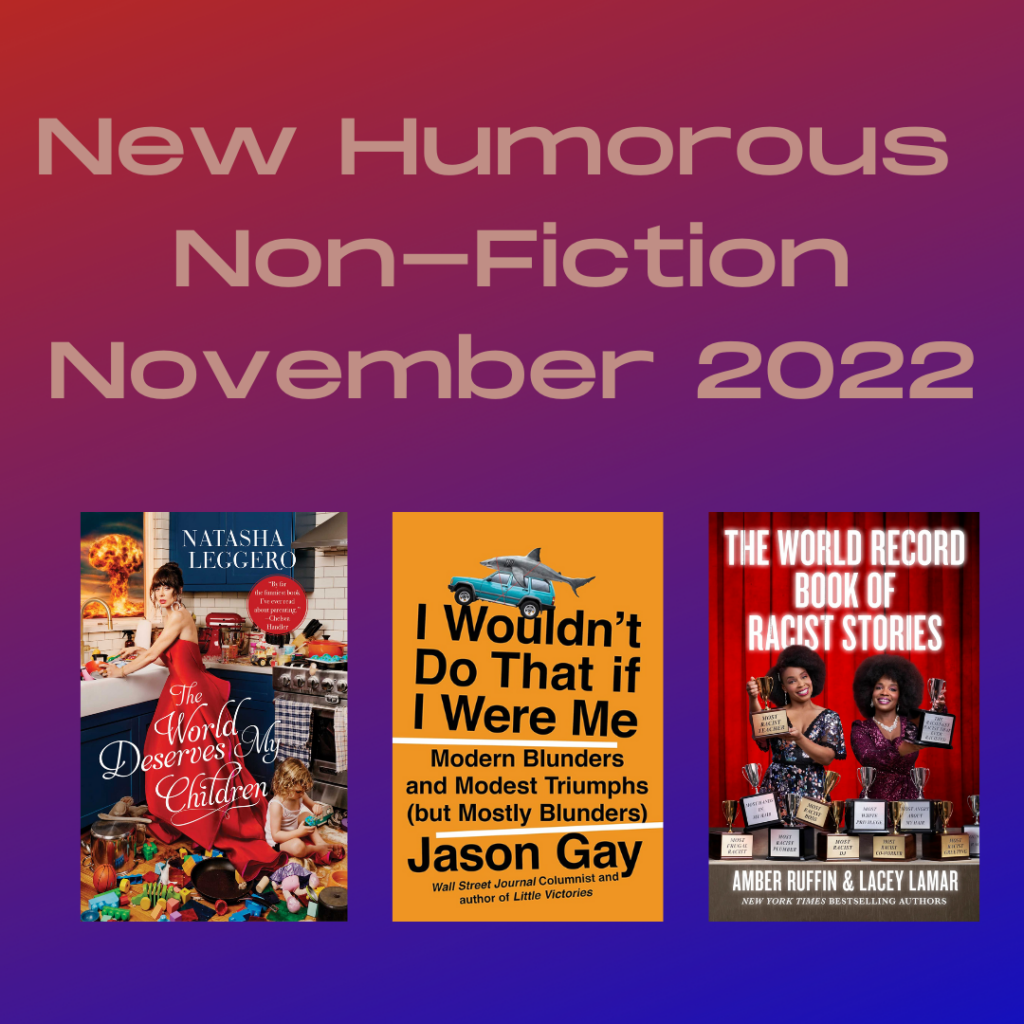 The World Record Book of Racist Stories by Amber Ruffin and Lacey Lamar- Amber Ruffin and her family recount stories of everyday racism and how it has affected them across generations. To place a hold go HERE!

I Wouldn't Do That If I Were Me by Jason Gay- Wall Street Journal columnist's collection of essays that cover how the Covid pandemic has impacted daily living for his family. To place a hold go HERE!
The World Deserves My Children by Natasha Leggero- Comedian Natasha Leggero's collection of essays on topics such as getting pregnant in her 40s and being a "geriatric" parent. To place a hold go HERE!