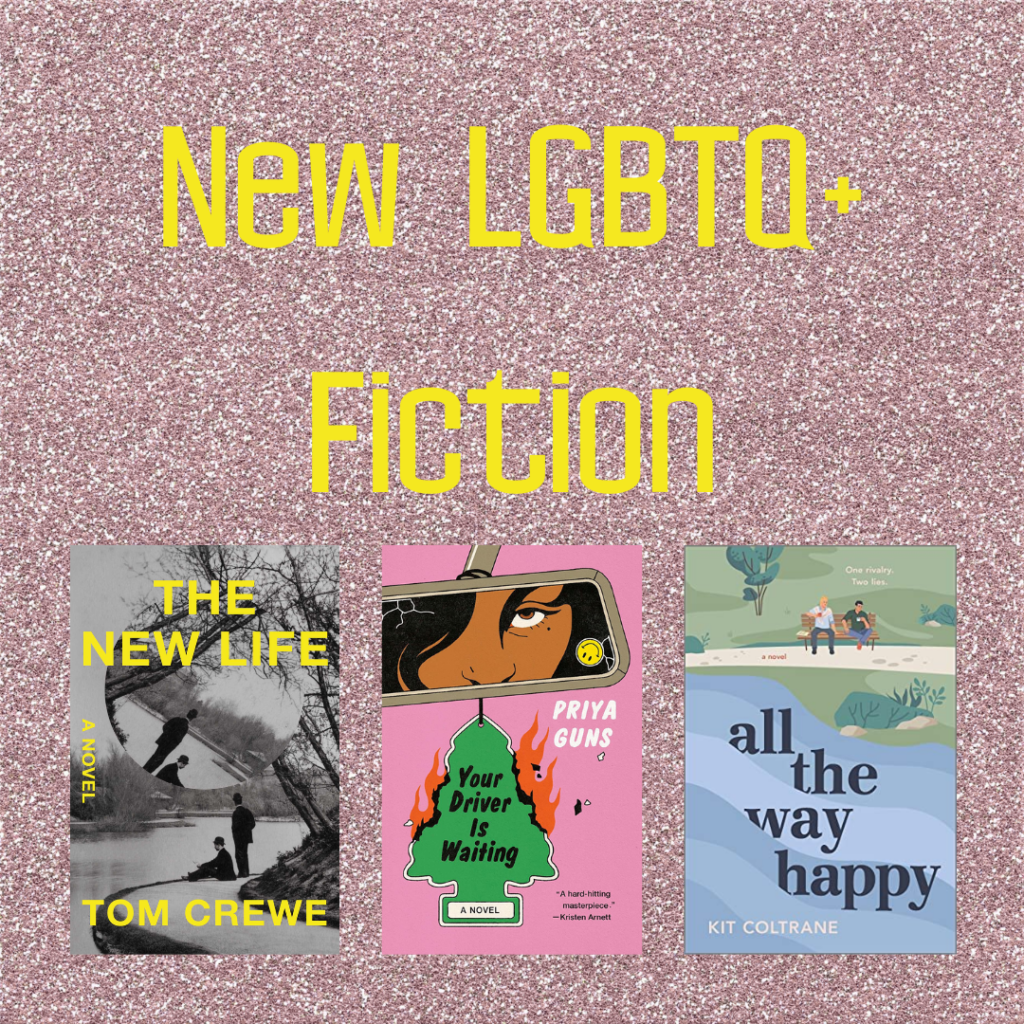 Your Driver is Waiting by Priya Guns- Driving for a ride share app to support her mom and herself, Damani meets and quickly begins a relationship with a woman named Jolene. Just as Damani starts to let her guard down, she is betrayed, setting off a string of chaotic events. To place a hold go here!
The New Life by Tom Crewe- In 1894 two men, having never met, co-write a book about homosexuality and their unconventional marriages. When Oscar Wilde is arrested, they must choose whether or not to publish the book. To place a hold go here!
All the Way Happy by Kit Coltrane- Having spent a summer together as teenagers, two dads meet again when dropping their sons off at the same boarding school where they met. To place a hold go here!