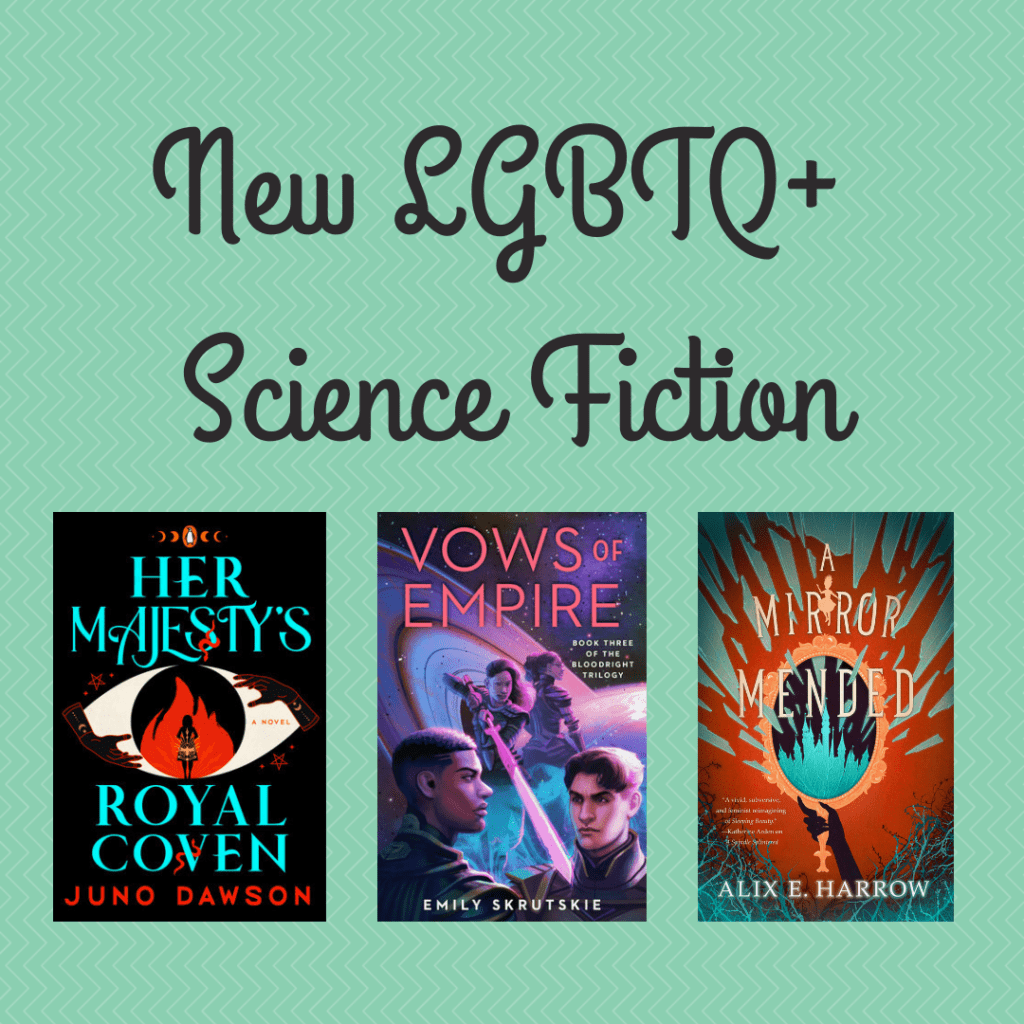 Her Majesty's Royal Coven by Juno Dawson- Four girls joined the queen's coven during the summer solstice many years ago. In the present day, the coven is in shambles and facing a growing threat, and the girls must decide between tradition and doing the right thing. To place a hold go HERE!
A Mirror Mended by Alix E. Harrow- Zinnia, who has previously helped Sleeping Beauty find a happier ending to her story, is faced with the task of helping Snow White's Evil Queen find one as well. To place a hold go HERE!
Vows of Empire by Emily Skrutskie- Two princes from battling kingdoms must finally choose between their love for each other or allegiance to their respective lands. To place a hold go HERE!