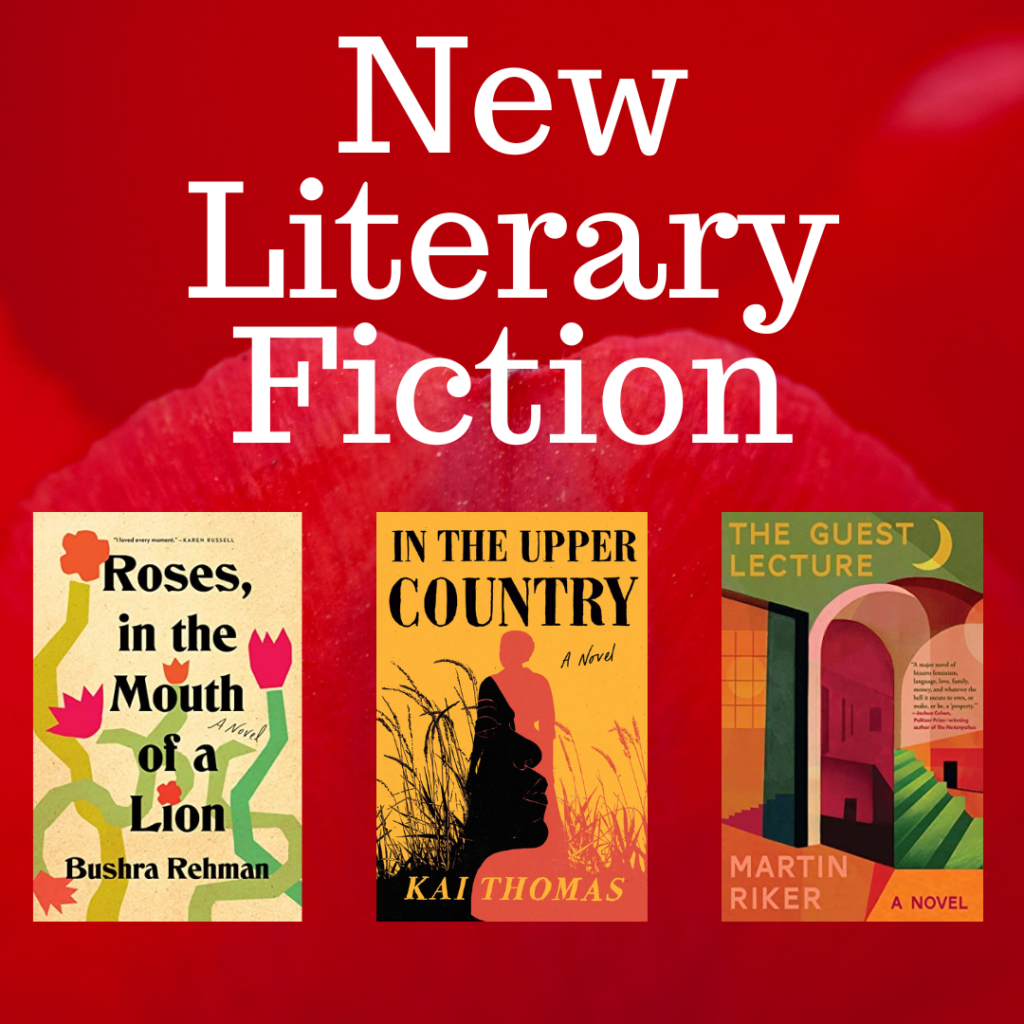 Roses, in the Mouth of a Lion by Bushra Rehman- While attending a Manhattan prep school, Razia, a young Muslim girl, must choose between her future and family when it is discovered she is in love with one of her classmates. To place a hold go HERE!
The Guest Lecture by Martin Riker- Unable to sleep due to anxiety the night before a presentation on optimism, economics expert Abby, who is struggling to remain optimistic in current day America, wonders what the world would look like with more honesty. To place a hold go HERE!
In the Upper Country by Kai Thomas – Set on the Underground Railroad, a young journalist is asked to investigate the story of a woman who shot a slave hunter. To place a hold go HERE!