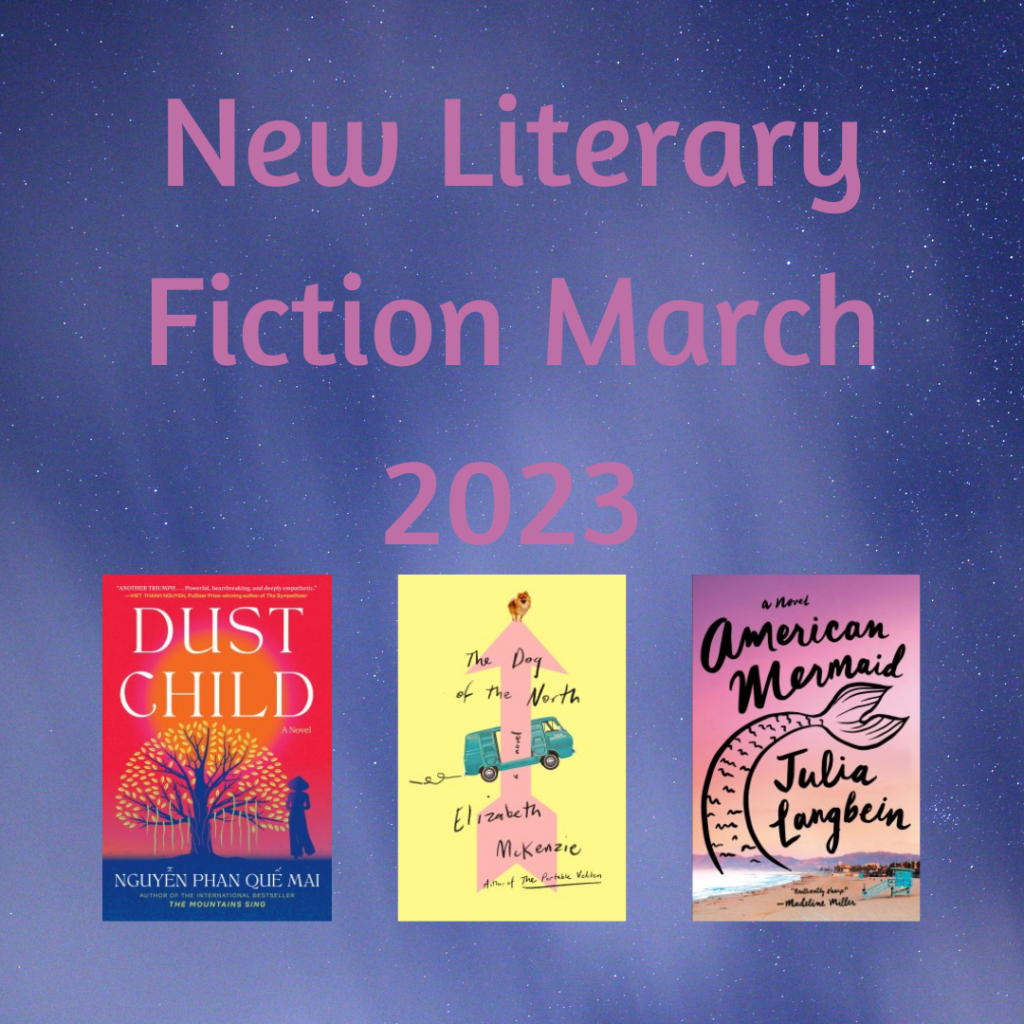 Dust Child by Que Mai Phan Nguyen- A novel that examines how the Vietnam War impacted multiple families over the course of several decades. To place a hold go here!
American Mermaid by Julia Langbein- A broke teacher gets a big break when her novel becomes a surprise bestseller. When she leaves her job to adapt her novel in Los Angeles, things start to go awry when she is asked to deviate from the source material. To place a hold go here!
The Dog of the North by Elizabeth McKenzie- Penny and Elizabeth, looking for a fresh start, set out on a road trip to investigate Penny's grandmother and the disappearance of her parents. To place a hold go here!