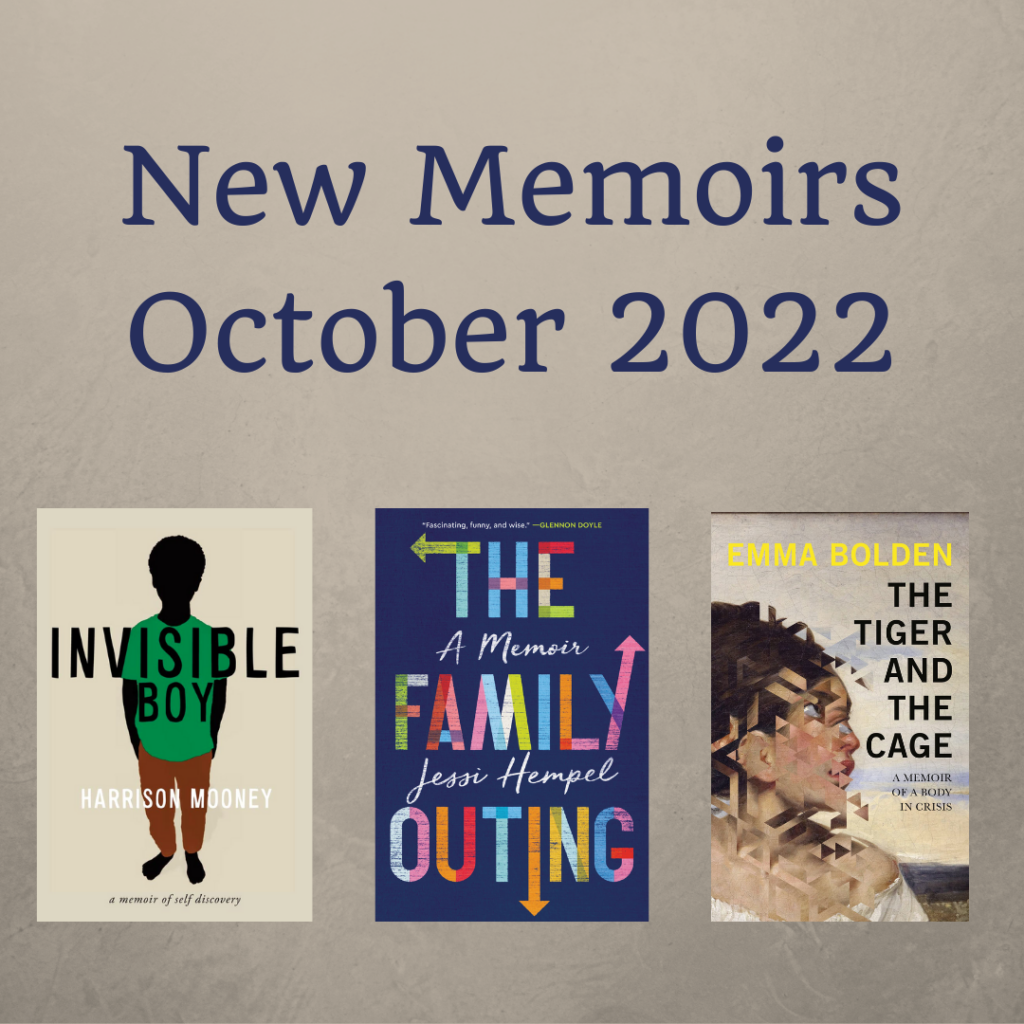 The Tiger and the Cage: A Memoir of a Body in Crisis by Emma Bolden- Bolden recounts her lifelong journey to an endometriosis diagnosis and what it has meant for her in regards to society's expectation of a life with marriage and children. To place a hold go HERE!
The Family Outing by Jessi Hempel- Hempel tells her family's story of living as a stereotypical American family and how they have since had their own separate journeys coming out as queer. To place a hold go HERE!
Invisible Boy: A Memoir of Self-Discovery by Harrison Mooney- Mooney recalls his experience of being adopted and growing up black in a white Christian family. To place a hold go HERE!