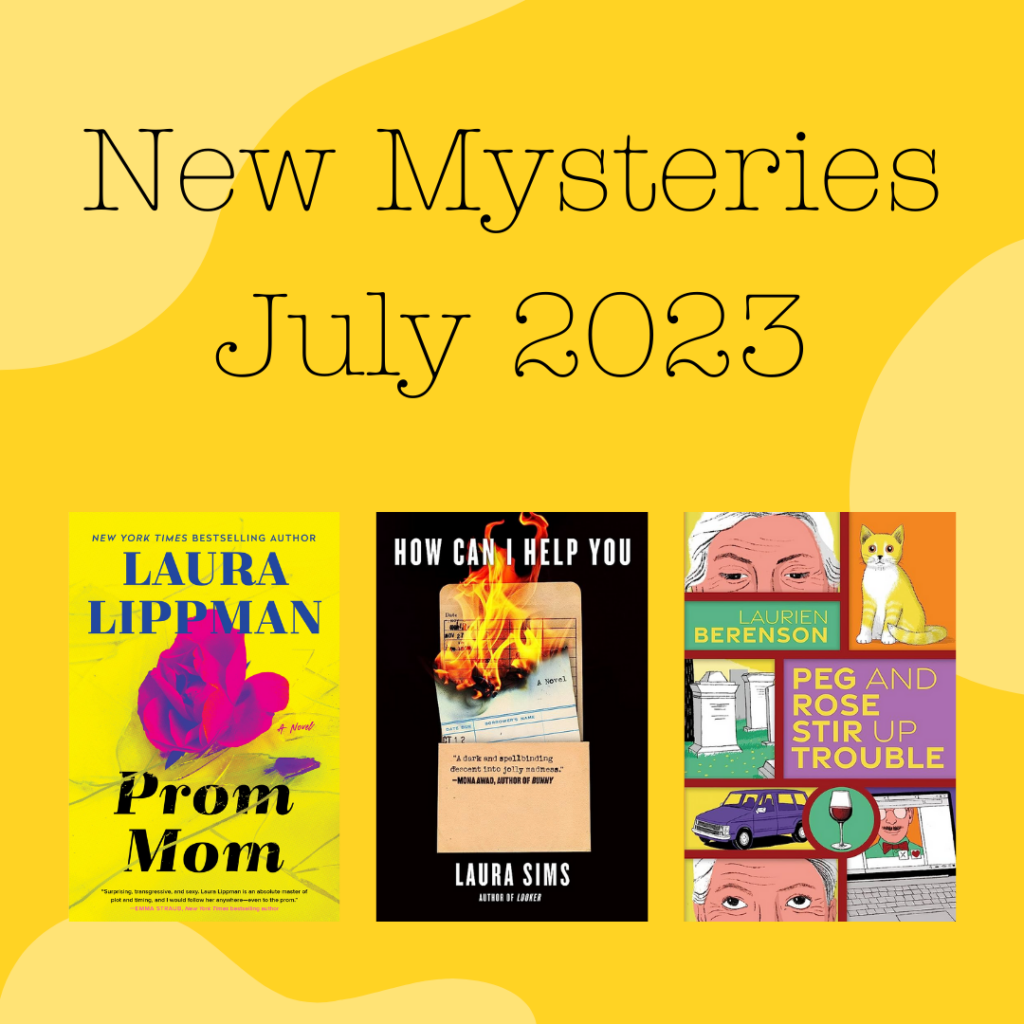 Peg and Rose Stir Up Trouble by Laurien Berenson- Peg and her sister-in-law Rose team up to solve the mystery surrounding the death of a man named Nolan, who was Peg's first successful date in years. 
How Can I Help You by Laura Sims- A nurse turned small town librarian starts working alongside a younger librarian, who becomes suspicious of her after a patron is found dead in the bathroom.
Prom Mom by Laura Lippmann- A woman accused of murdering her baby at the prom after her date abandons her is drawn back to her hometown and high school sweetheart.