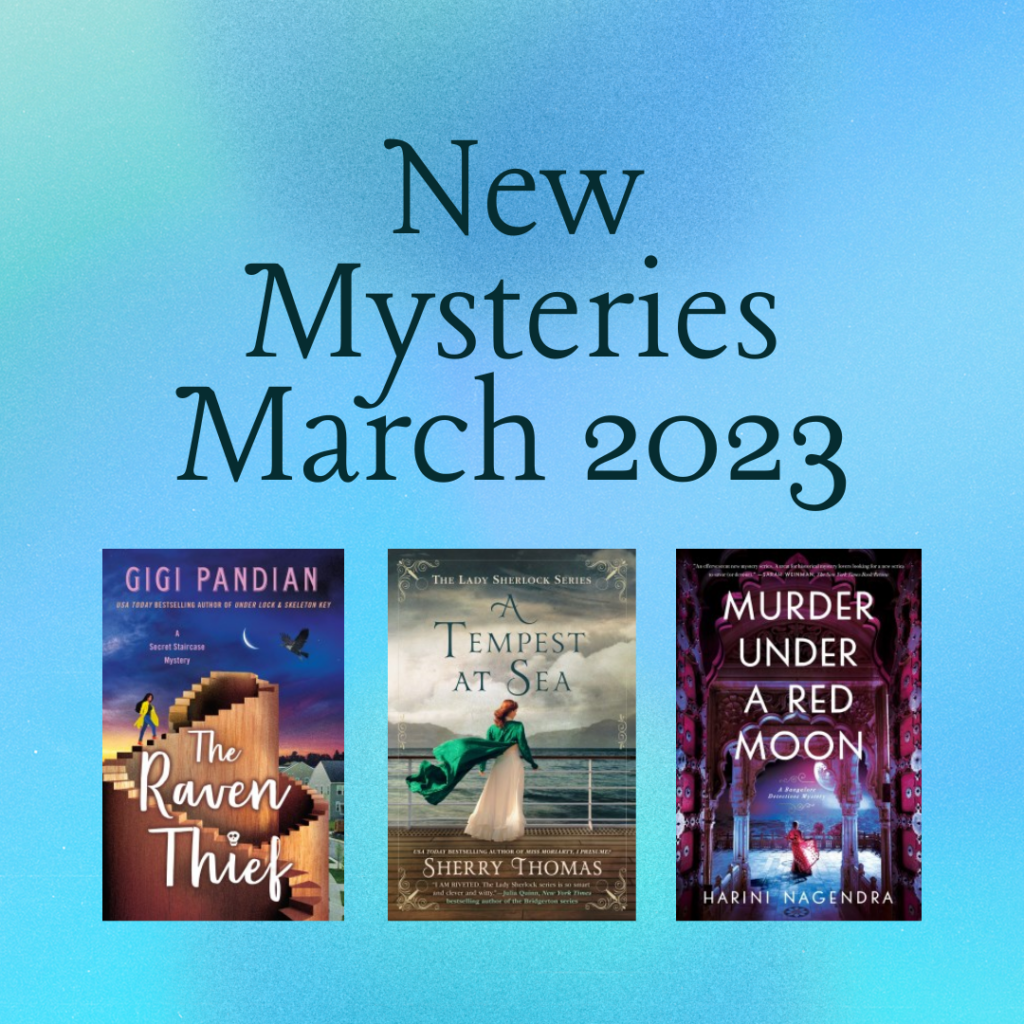 Murder Under A Red Moon by Harini Nagendra- Looking to solve a crime for her mother-in-law, Kaveri accidentally stumbles into a murder case that she must help solve. To place a hold go here!
The Raven Thief by Gigi Pandian- When invited to a seance to rid her ex-husband from her life, Tempest finds herself investigating a murder when his corpse shows up at the party. To place a hold go here!
A Tempest at Sea by Sherry Thomas- After going into hiding, Charlotte Holmes is offered the opportunity to resume her normal life if she is able to locate documents that the royal family is looking for. To place a hold go here!