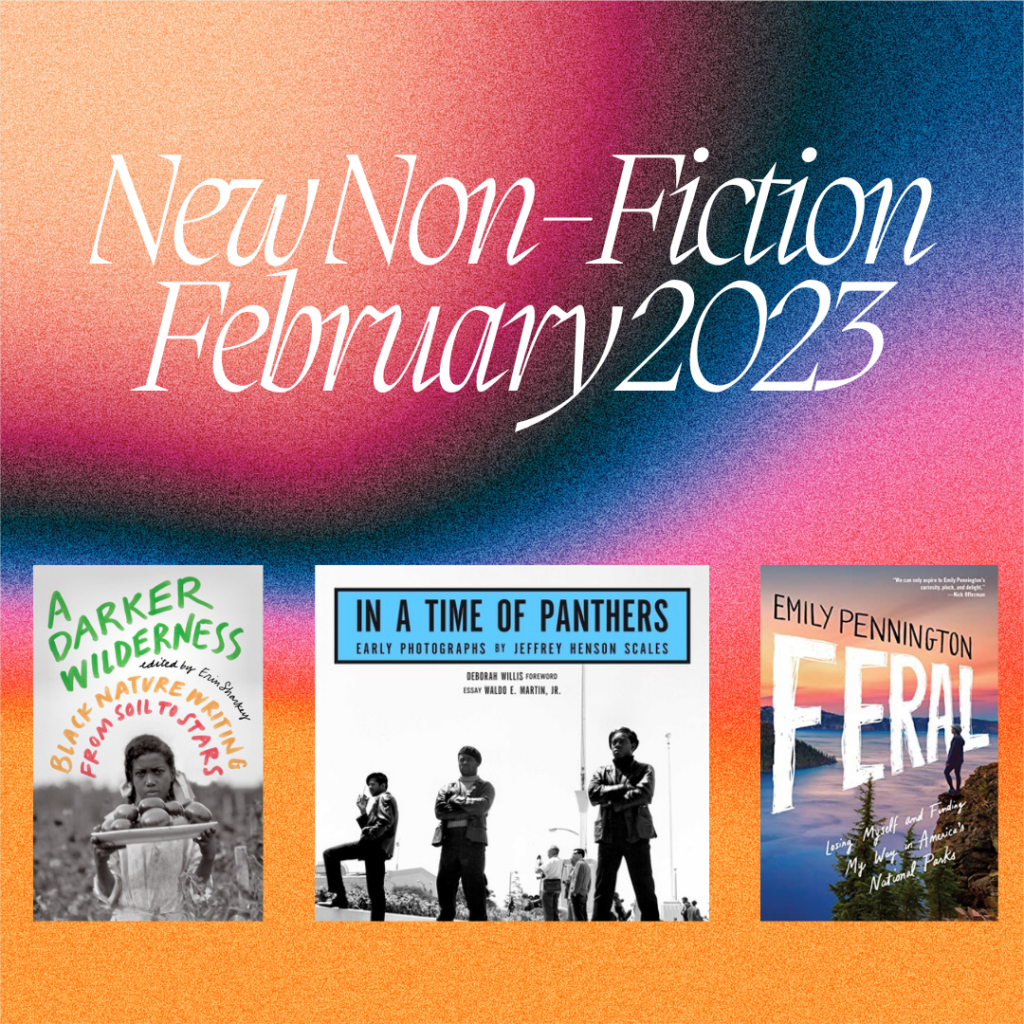 A Darker Wilderness by Erin Sharkey- A collection of essays that focus on the writers' experiences with nature in relation to their lives as Black people. To place a hold go here!
In A Time of Panthers: Early Photographs by Jeffrey Henson Scales- Photographer Jeffrey Henson Scales shares photos he took in the 1960s during the formation of the Black Panther party. To place a hold go here!
Feral: Losing Myself and Finding My Way in America's National Parks by Emily Pennington- After years of working as an assistant in Los Angeles, Emily Pennington plans a year long road trip to visit the country's national parks. To place a hold go here!