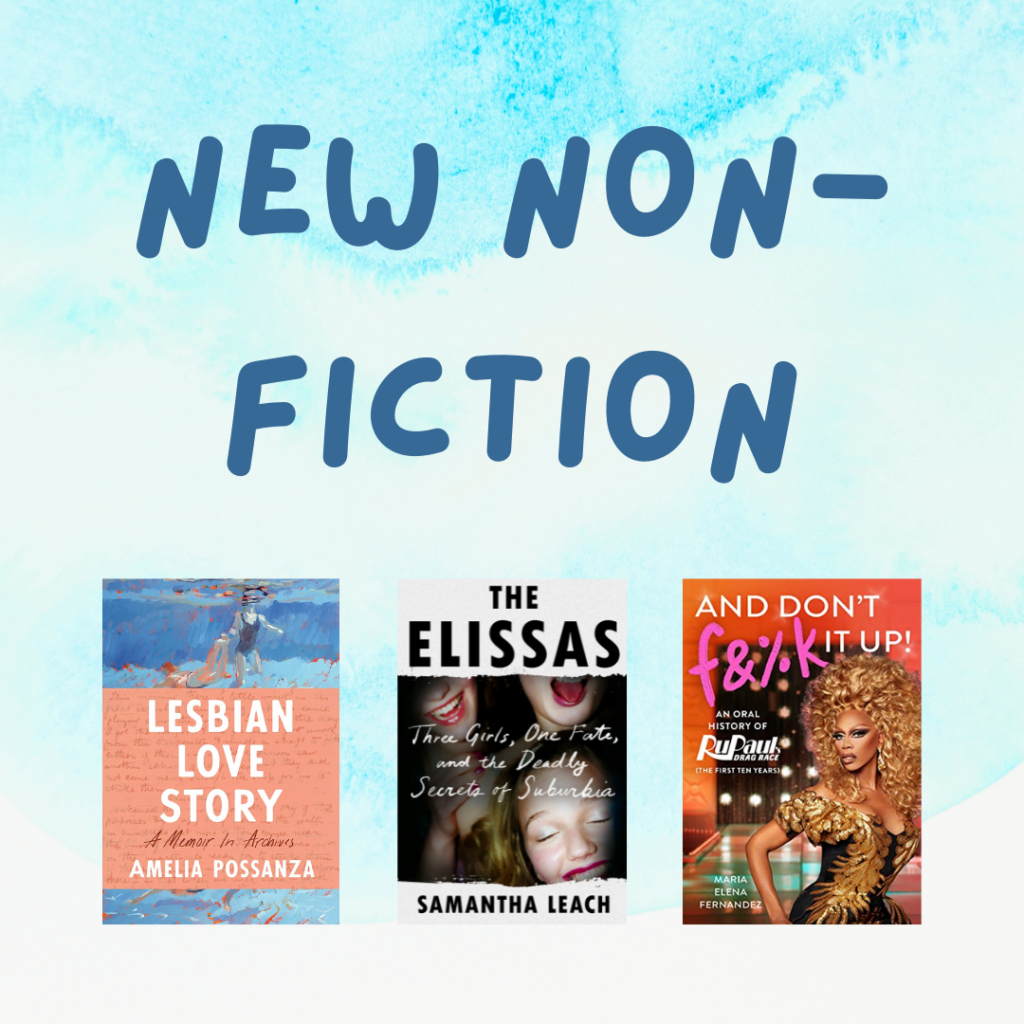 Lesbian Love Story: A Memoir in Archives by Amelia Possanza- Author Possanza researches lesbian couples from the 20th century and finds her place in the LGBTQ community along the way.
And Don't F&%k it Up: An Oral History of Rupaul's Drag Race (The First Ten Years) by Maria Elena Fernandez- The history of the first fourteen seasons of Rupaul's Drag Race and the impact the show has had on our culture as a whole. 
The Elissas by Samantha Leach- Leach investigates the death of her childhood friend Elissa, and the later deaths of Elissa's boarding school friends who shared her name.