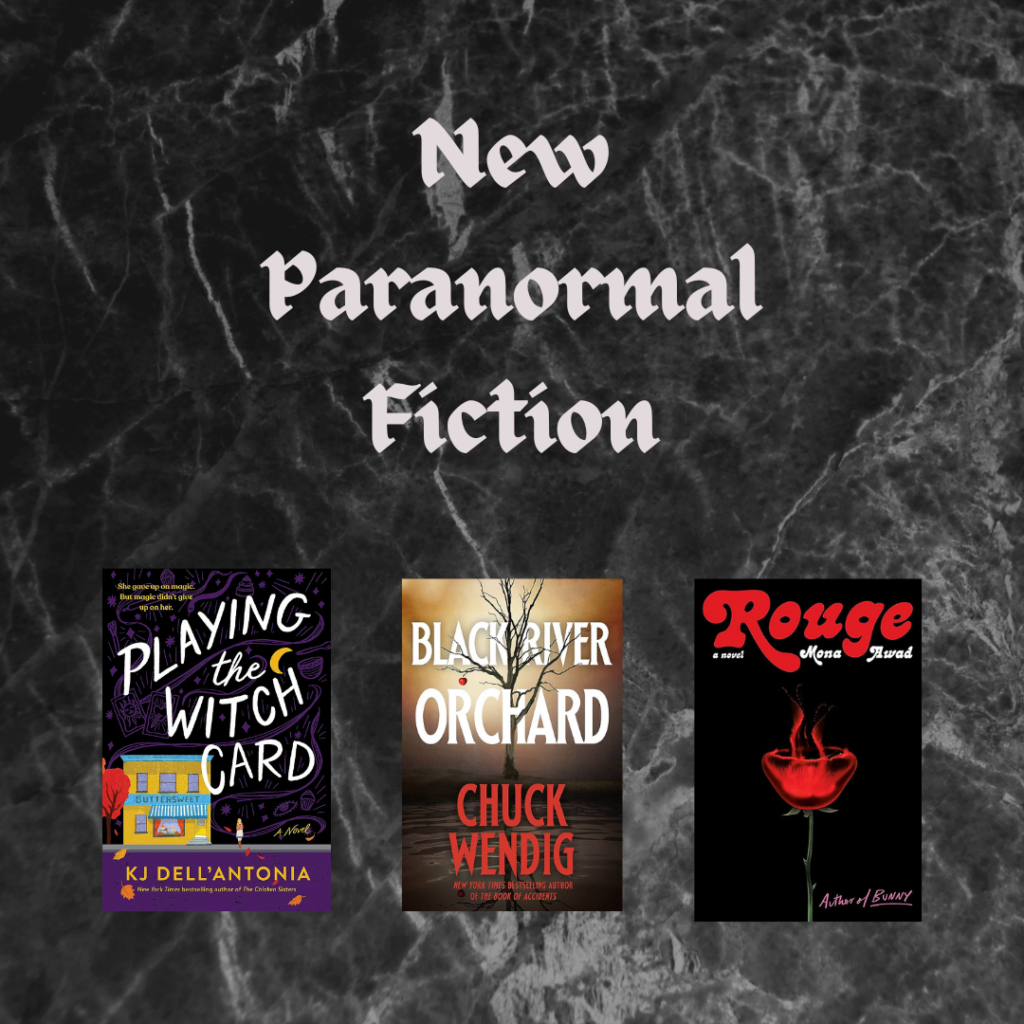 Rouge by Mona Awad– A young woman returns to her California hometown after her mother's death, leading her to investigate the cult-like spa her mom frequented.
Playing the Witch Card by K.J. Dell'Antonia– After inheriting a family bakery, a woman makes some tarot card inspired cookies and accidentally lets her family's magic out on the townspeople. 
Black River Orchard by Chuck Wendig– An enchanted apple orchard leaves those who have eaten its apples temporarily happier, but eating from it also comes at an unknown sinister price.