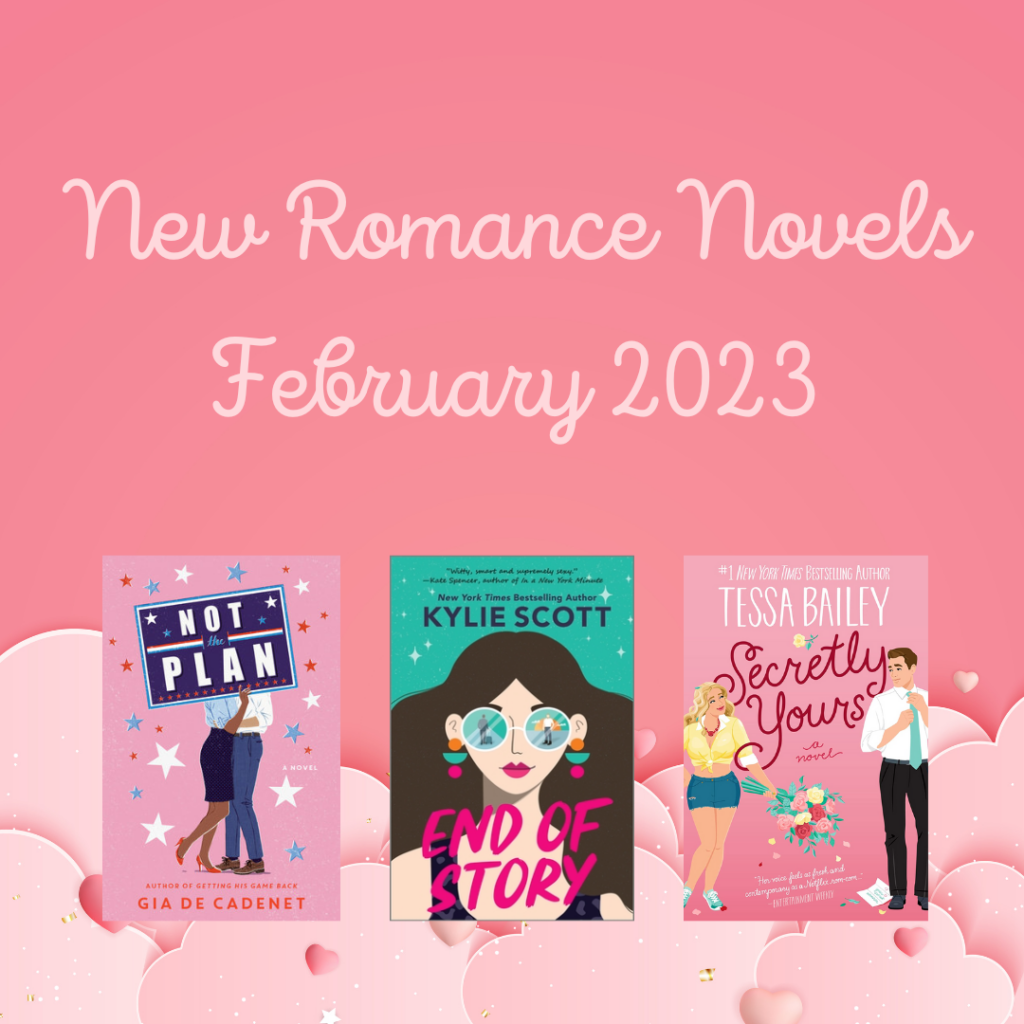 Not the Plan by Gia de Cadenet- Working for opposing politicians, Isadora and Karim find themselves attracted to each other. The nature of their jobs, however, put the two at odds, knowing their success will come at the expense of the other's career. To place a hold go here!
End of Story by Kylie Scott- When they find a divorce certificate with their names on it dated ten years into the future while doing home renovations, friends Susie and Lars wonder if their relationship is doomed before it even starts. To place a hold go here!
Secretly Yours by Tessa Bailey- Hired as a gardener for the family of her teenaged crush, Hailey wonders if she will finally get a chance with him, but instead finds their personalities to be clashing. To place a hold go here!