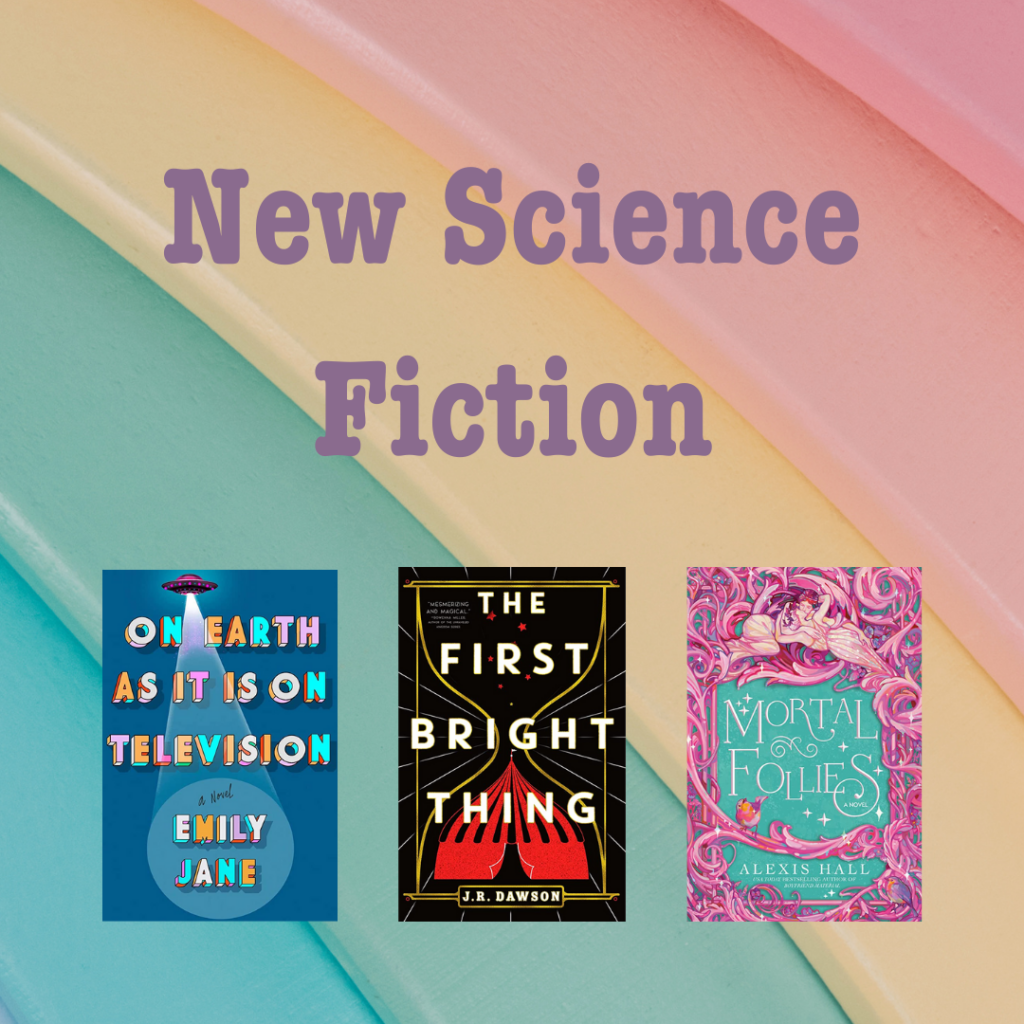 Mortal Follies by Alexis Hall- In 1814, a member of nobility teams up with an alleged witch so she can be freed of a curse.
On Earth As It Is On Television by Emily Jane- An ensemble of characters deal with life after the sudden appearance and disappearance of a UFO.
The First Bright Thing by JR Dawson- Post World War I, a circus troupe travels to the Midwest, where another dark magical circus shows up and threatens to destroy their group.