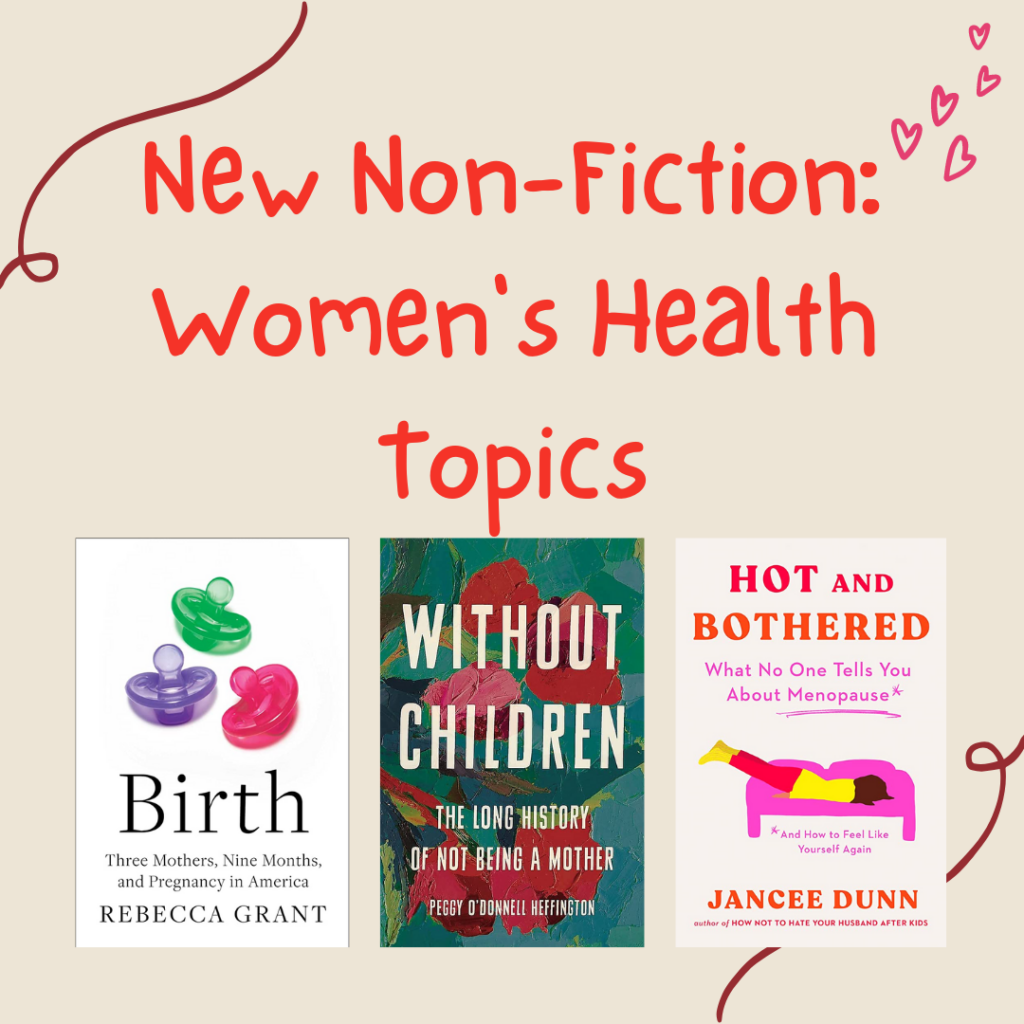 Birth: Three Mothers, Nine Months, and Pregnancy in America by Rebecca Grant- A midwife follows the journey of three different women in America on the journey through and after birth.
Hot and Bothered: What No One Tells You About Menopause and How to Feel Like Yourself Again by Jancee Dunn- After experiencing perimenopause symptoms, Dunn decided to speak to experts on how to handle menopause and what to expect in this phase of life.
Without Children: The Long History of Not Being a Mother by Peggy O'Donnel Heffington- Heffington explores the lives of women throughout history who have not had children and the various reasons why they chose not to or were unable to.