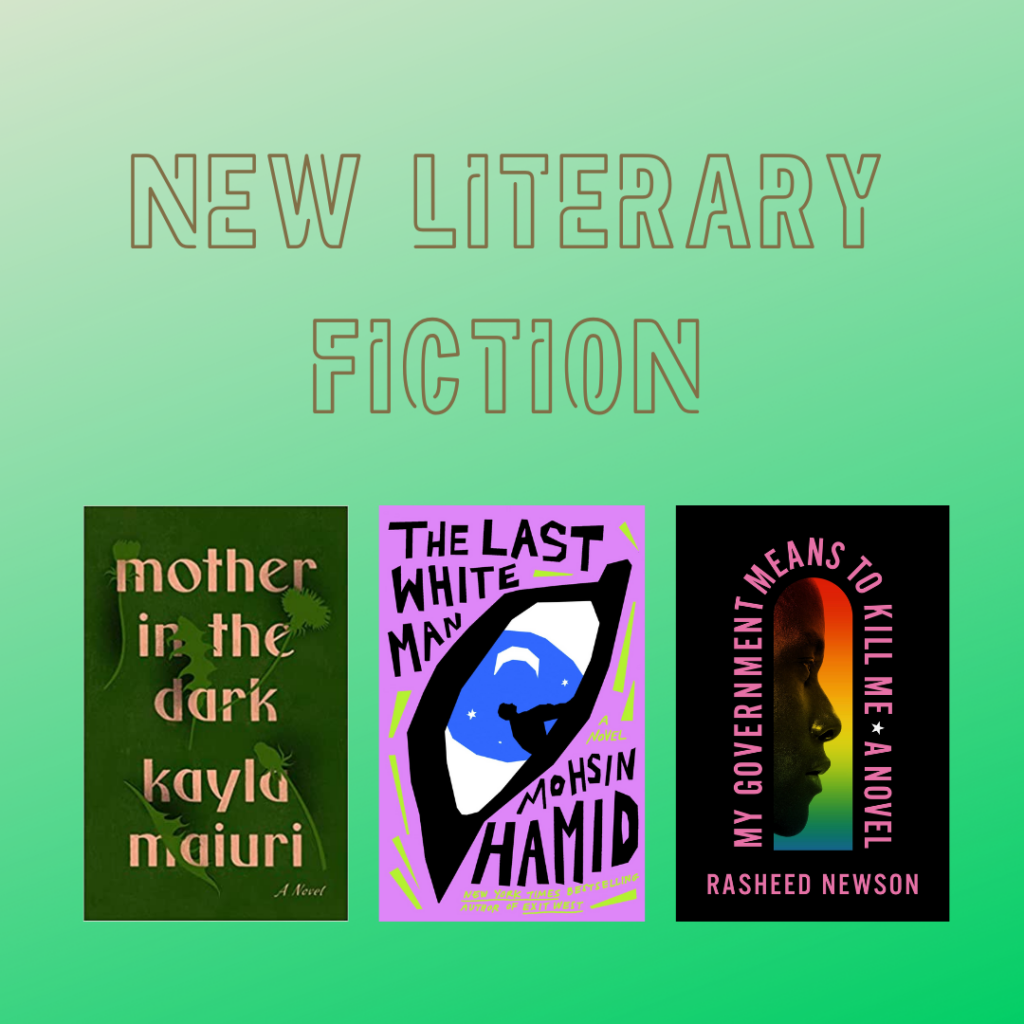 The Last White Man by Mohsin Hamid- Anders, who wakes up one morning with darker skin, uses this physical change as an opportunity for rebirth. To place a hold go HERE!
Mother in the Dark by Kayla Maiuri- After working through childhood trauma and rebuilding her life as an adult, Anna is forced to deal with her unstable mother once again. To place a hold go HERE!
My Government Means to Kill Me by Rasheed Newsom- A coming-of-age story set in 1980s New York City, recent runaway Trey finds community amongst LGBTQ activists when he joins the AIDS coalition. To place a hold go HERE!