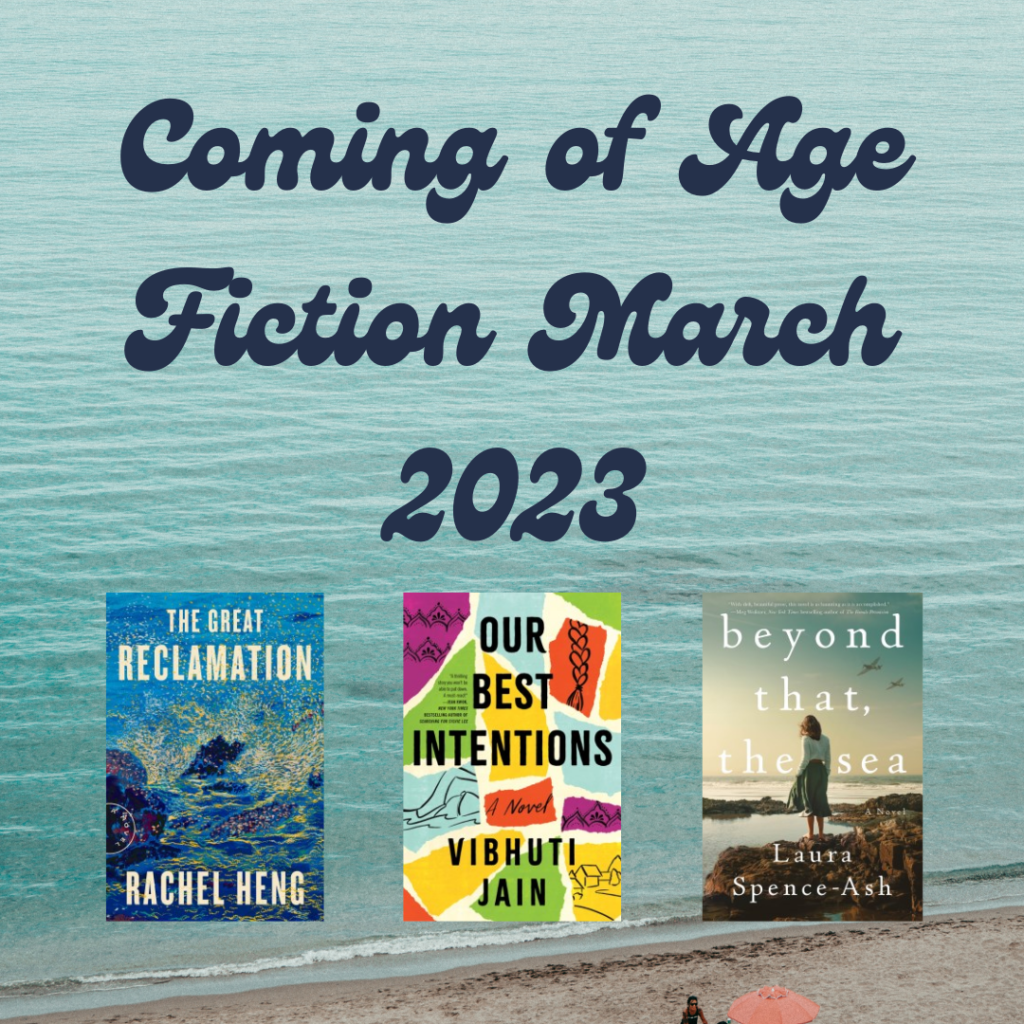 The Great Reclamation by Rachel Heng- Set in Singapore during World War II, a young boy feels obligated to help his local fishing community after he realizes he has the gift to locate hidden islands. To place a hold go here!
Our Best Intentions by Vibhuti Jain- After witnessing the stabbing of one of her classmates, an introverted teenager must undergo a criminal investigation, bringing her immigrant family into the spotlight. To place a hold go here!
Beyond That, the Sea by Laura Spence-Ash-  A young woman sent to live in America during World War II grows hesitant to return to London after becoming fond of her host family. To place a hold go here!