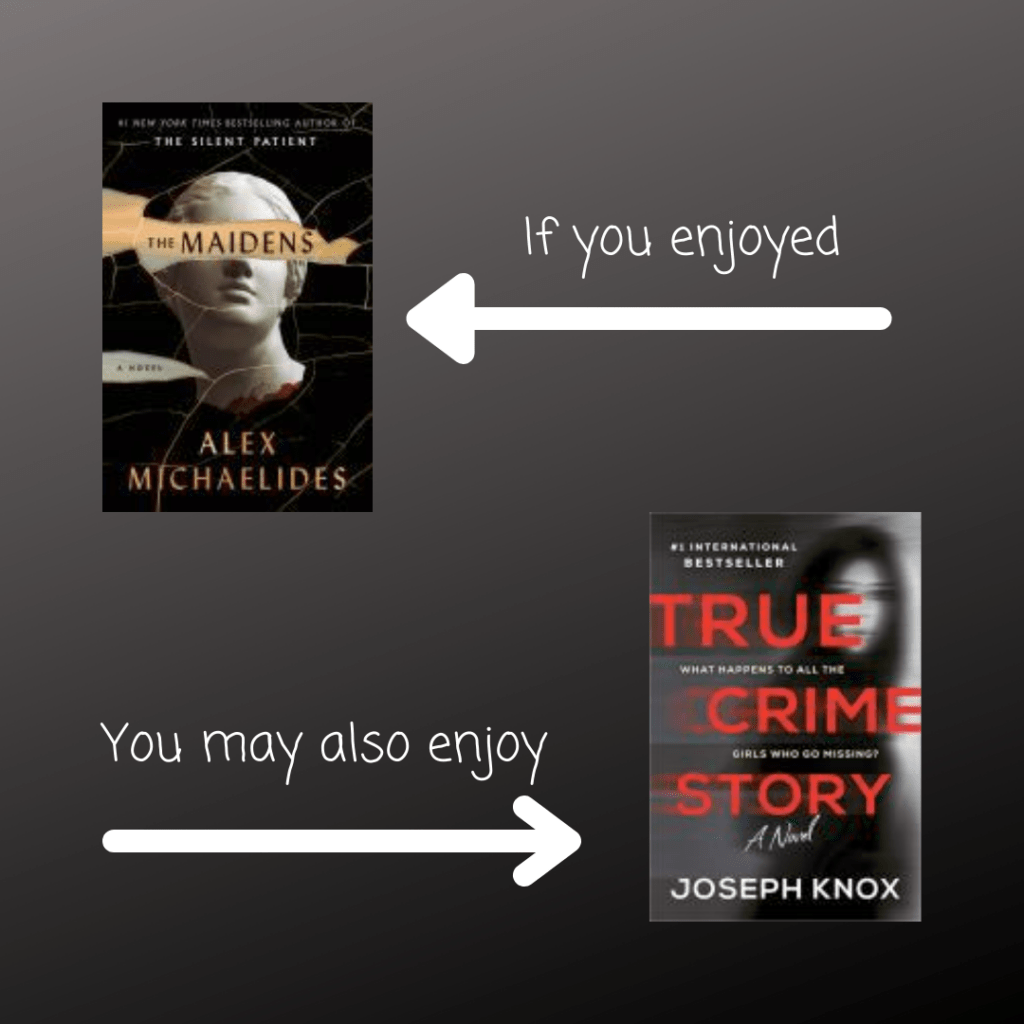 If you enjoyed The Maidens by Alex Michaelides, you may also enjoy True Crime Story by Joseph Knox
The Maidens by Alex Michaelides
A woman is drawn to investigate a murder on her nieces college campus and begins to suspect the school's greek mythology professor. To place a hold go HERE!

True Crime Story By Joseph Knox
Years after a college student's disappearance, a writer and his friend begin uncovering the details of what actually happened through interviews with family and friends. To place a hold go HERE!