---
Take and Make Crafts
Come to the library and grab a craft to take home and create! These crafts are prepackaged and available for pickup at the Children's Desk during regular Library hours. One craft per child while supplies last.
May 9: Flowers
May 23: Bumblebee
June 6: Newport Art Museum project
---
Board Games and Puzzles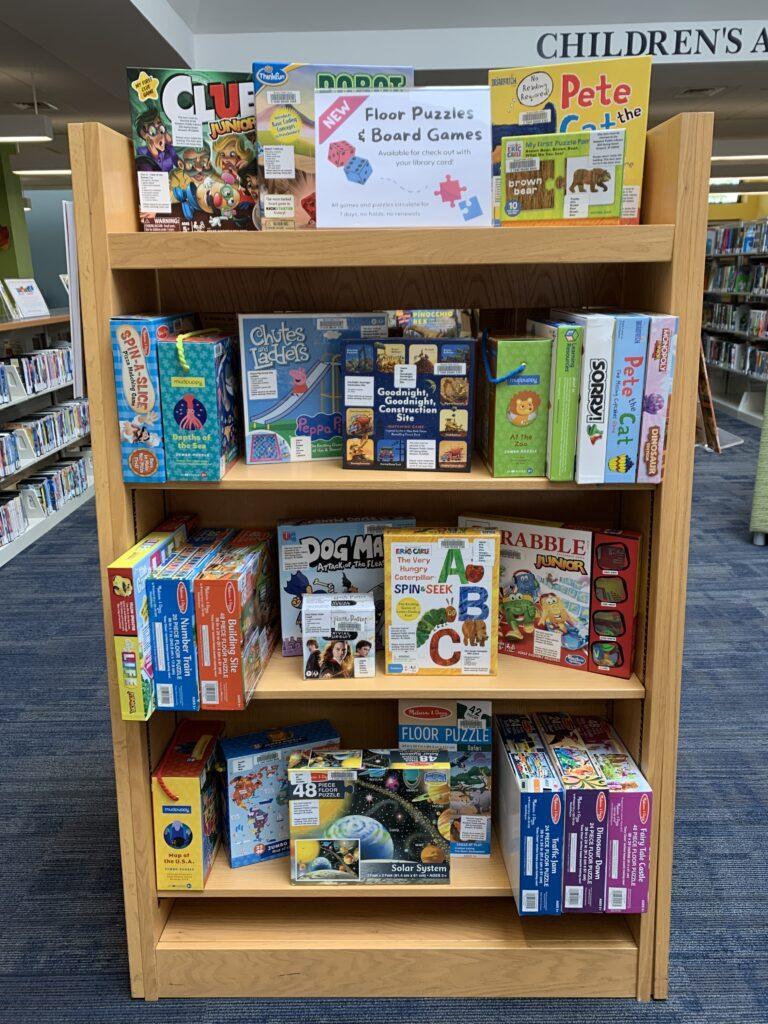 The Children's Department now has board games and puzzles available for checkout! These items can be checked out for 7 days.
Click here to see what board games are available.
Click here to see what puzzles are available.
---
Escape Room
The gorilla stole the zookeeper's keys and let out some animal friends! Your mission is to find all of the animals and the zookeeper's keys. This at-home escape room can be done in the comfort of your own living room and is designed to be completed in approximately 60 minutes. Clues vary in levels so everyone can be part of the action.
Click here to see if there is an Escape Room Kit available today!
---
I Spy Challenges
I Spy (throughout department): Each week we change the location of things you need to find and you can receive a prize!
I Spy (tabletop): We will have a tabletop I Spy challenge and you will have to find different animals on it each week! This activity is sponsored by the Friends of the Newport Public Library.