---
Take and Make Crafts
Come to the library and grab a craft to take home and create! These crafts are prepackaged and available for pickup at the Children's Desk during regular Library hours. One craft per child while supplies last.
February 27: Pigeon and Duckling
March 13: Clover Man
March 27: Bunny Headband
April 10: Fly-Eating Frog
April 24: Mouse Paper Bag Puppet
---
Board Games and Puzzles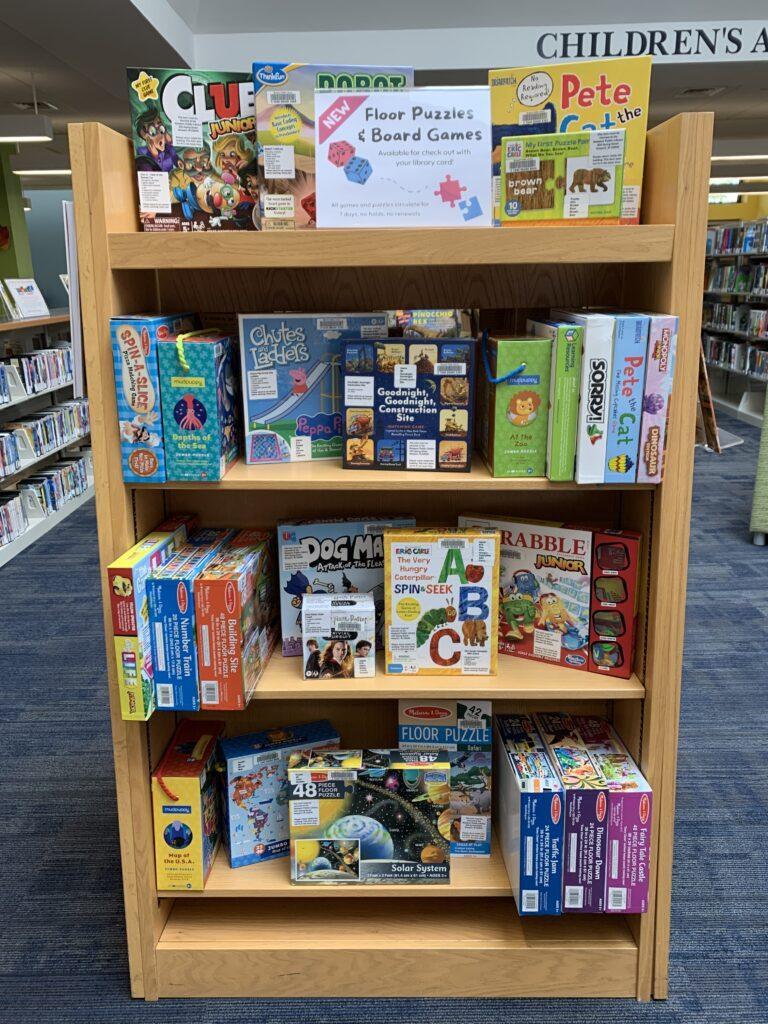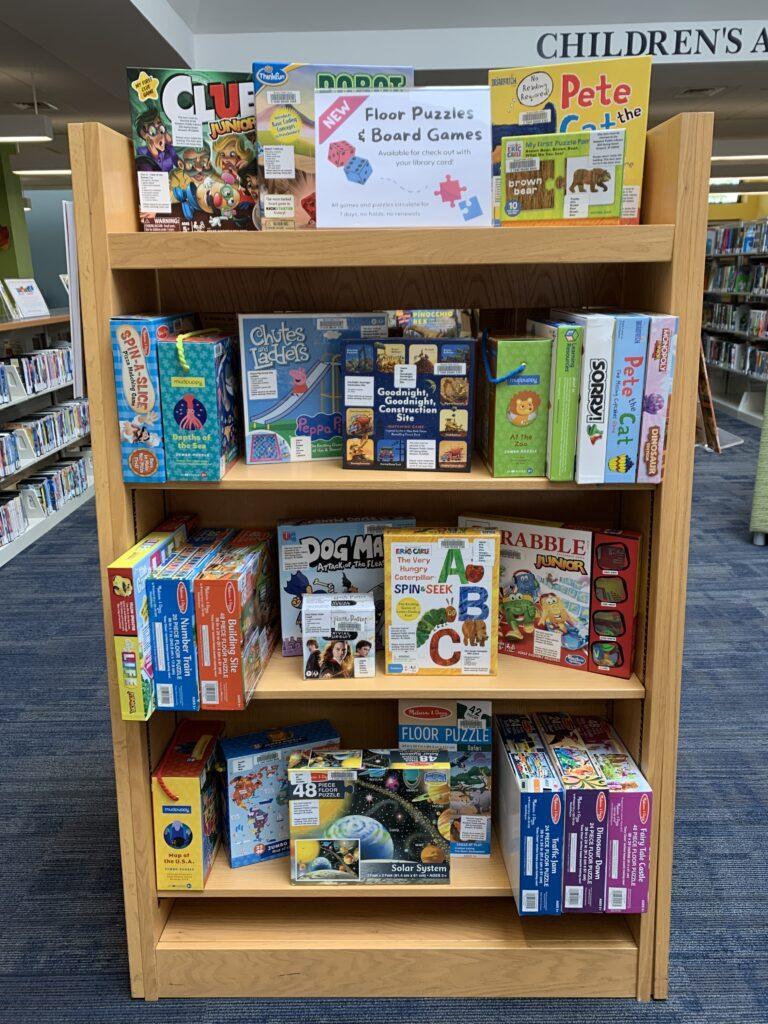 The Children's Department now has board games and puzzles available for checkout! These items can be checked out for 7 days.
Click here to see what board games are available.
Click here to see what puzzles are available.
---
Escape Room
We now have two Escape Rooms for you to enjoy at home with your family!
Rescue the Mermaid's Crown: Players try to save Queen Laguna's crown from a ghastly gang of swashbuckling pirates. By solving puzzles and collecting keys, players will unlock the treasure chest and recover the stolen prize!
Escape from the Bermuda Triangle: Players try to break free from the Triangle by digging deep into its mysterious history of disappearances before they vanish themselves! Features more difficult puzzles and red herrings to challenge players, and may take longer to complete.
Click here to see if there is an Escape Room Kit available today!
---
I Spy Challenges
I Spy (throughout department): Each week we change the location of things you need to find and you can receive a prize!
I Spy (tabletop): We will have a tabletop I Spy challenge and you will have to find different items on it each week! This activity is sponsored by the Friends of the Newport Public Library.