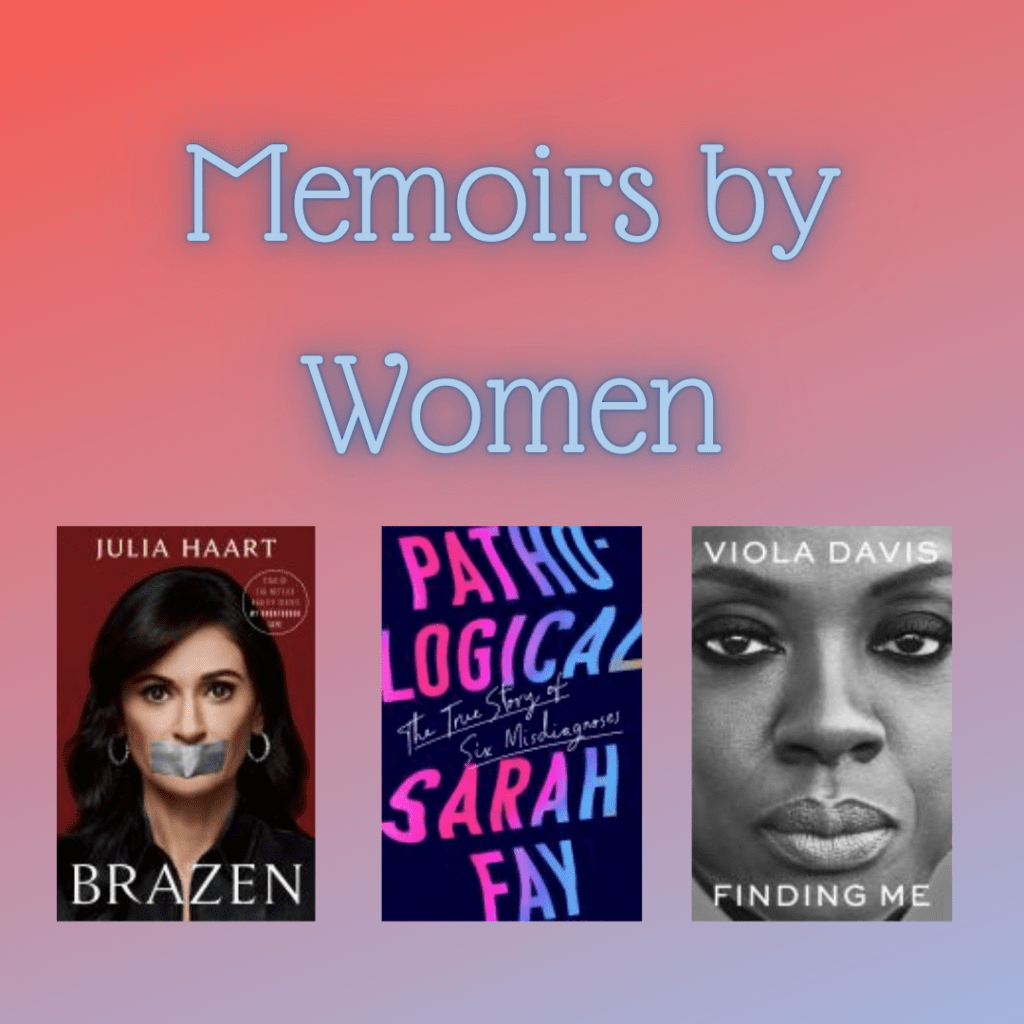 Pathological by Sarah Fay- The author, misdiagnosed with several mental illnesses over the course of 25 years, reflects on the impact this has had on her life. To place a hold go HERE!
Brazen by Julia Haart- Star of Netflix's "My Unorthodox Life," Haart reflects on the journey of growing up in a controlling orthodox jewish family, eventually leaving the community and starting multiple successful businesses. To place a hold go HERE!
Finding Me by Viola Davis- Viola Davis reflects on her youth in Rhode Island and the path that has led her to become the esteemed actress she is today. To place a hold go HERE!