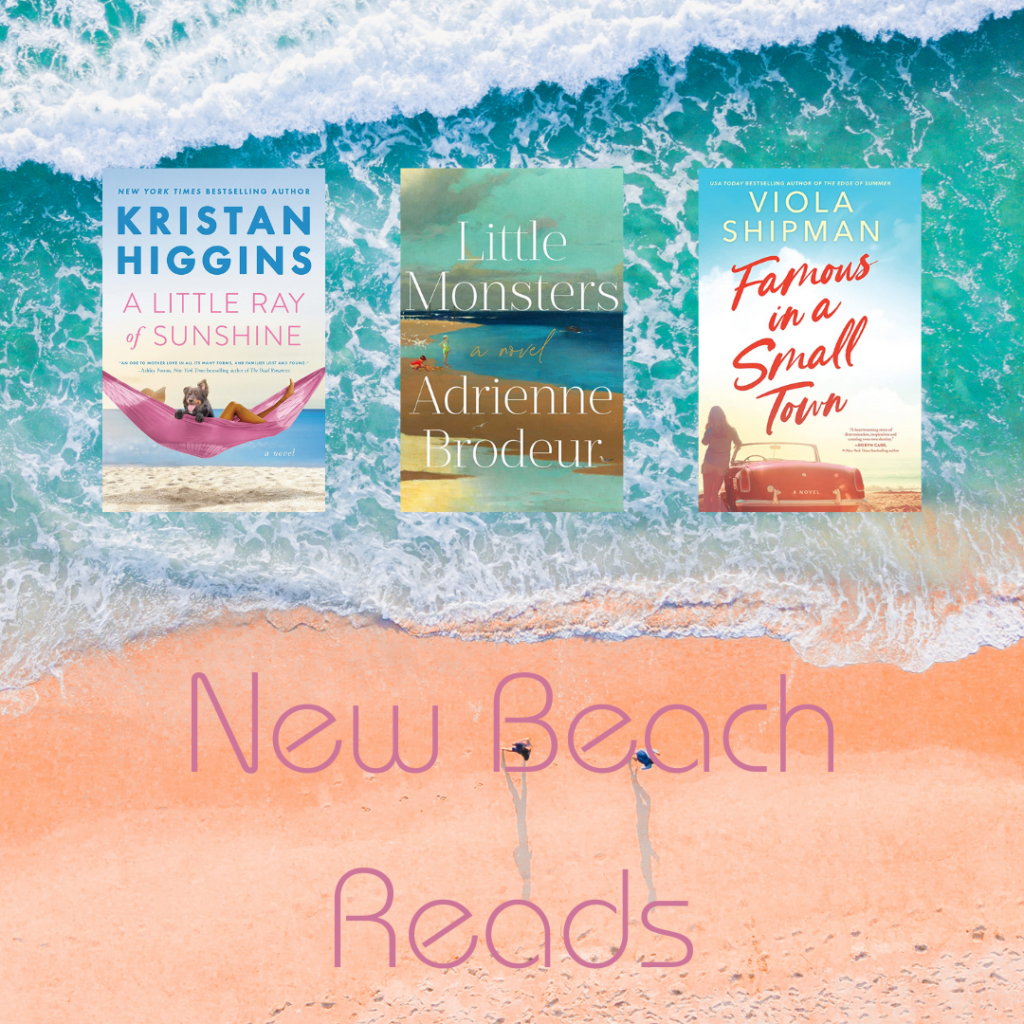 A Little Ray of Sunshine by Kristan Higgins- A young man plans a family trip to Cape Cod to surprise his birth mother. 
Famous in a Small Town by Viola Shipman- Amidst a life crisis, Becky heads to a small town in Michigan and begins working at a local general store with an elderly woman. Mary, said elderly woman, has been waiting years to find the person who will take care of the store after her and believes Becky may be that person. 
Little Monsters by Adrienne Brodeur- Nearing their father's 70s birthday, two siblings vie for their fathers affection by planning over the top gifts.