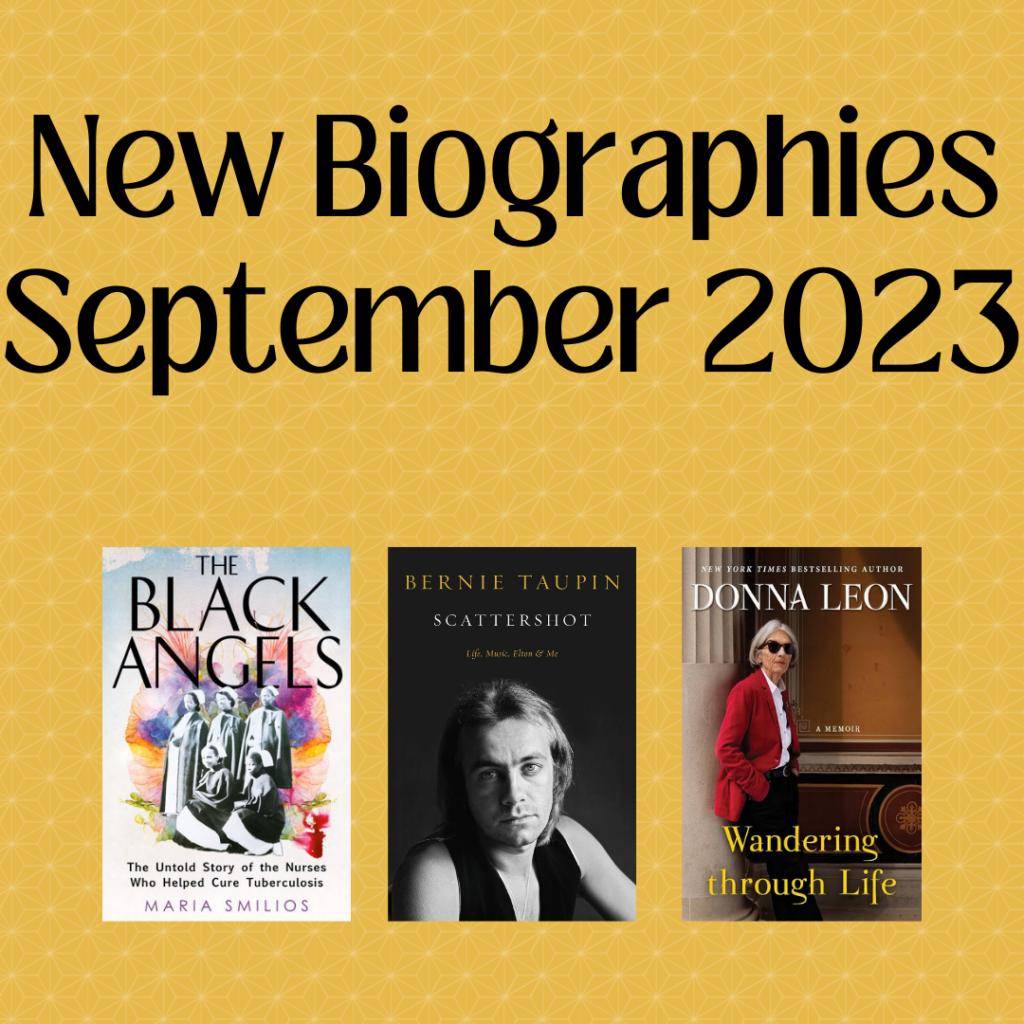 Scattershot: Life, Music, Elton, and Me by Bernie Taupin– Taupin recounts his life, friendship, and career, which was spent collaborating and writing songs for Elton John.
The Black Angels By Maria Smilios– The true story of the Black nurses who worked towards finding a cure for Tuberculosis in New York City in the 1920s.
Wandering Through Life by Donna Leon– Popular author Donna Leon tells the story of her life and her travels and how her interests have impacted her writing.