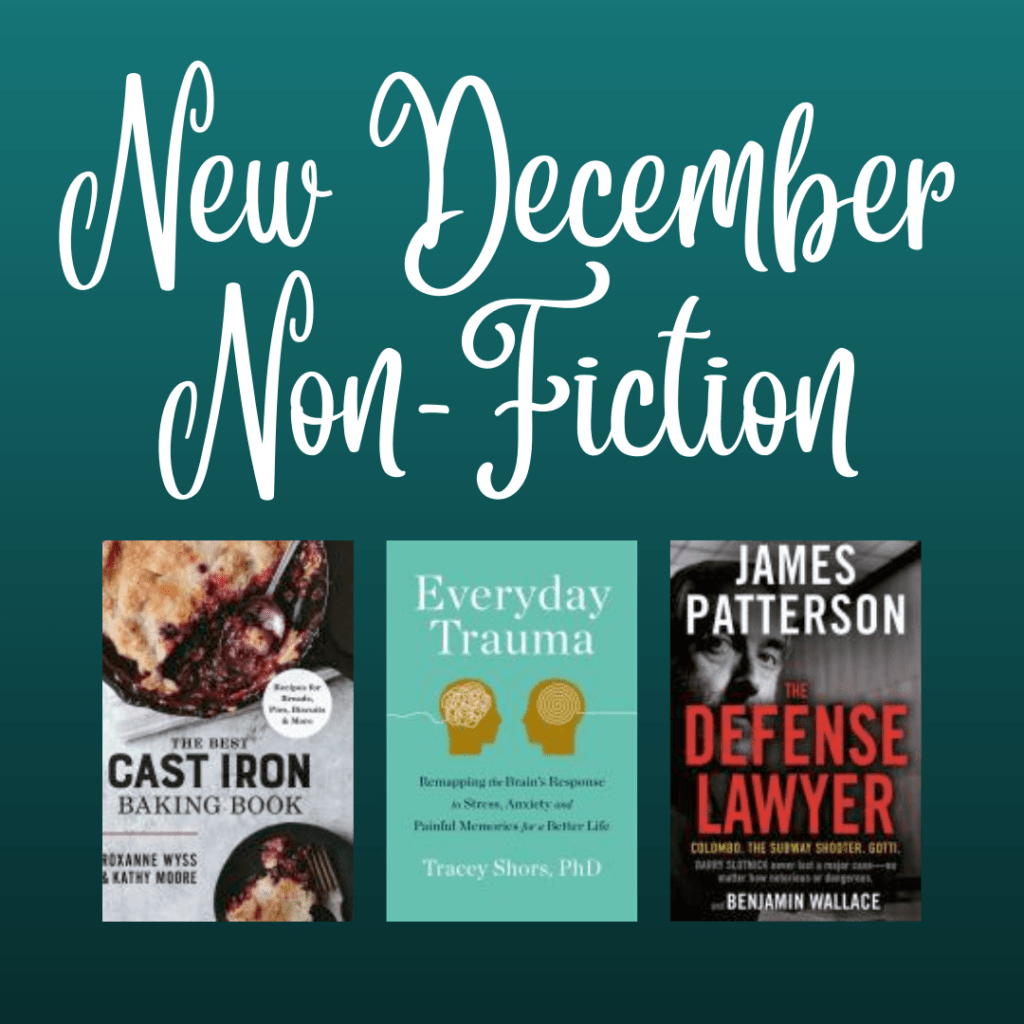 The Defense Lawyer: The Barry Slotnick Story by James Patterson and Benjamin Wallace- A biography of Barry Slotnick, a New York defense lawyer who took on and won some of the city's biggest cases, including the defense of mob boss Joe Colombo. To place a hold go HERE!
The Best Cast Iron Baking Book: Recipes for Breads, Pies, Biscuits and More by Roxanne Wyss and Kathy Moore- A cookbook that provides tips for taking care of and using a cast iron pan to bake a variety of recipes from pies to biscuits. To place a hold go HERE!
Everyday Trauma by Tracey Shors- Focusing on the nature of trauma and the long term effects it can have, Dr. Shor explains the tools and types of therapies that can help people learn to better handle their trauma. To place a hold go HERE!