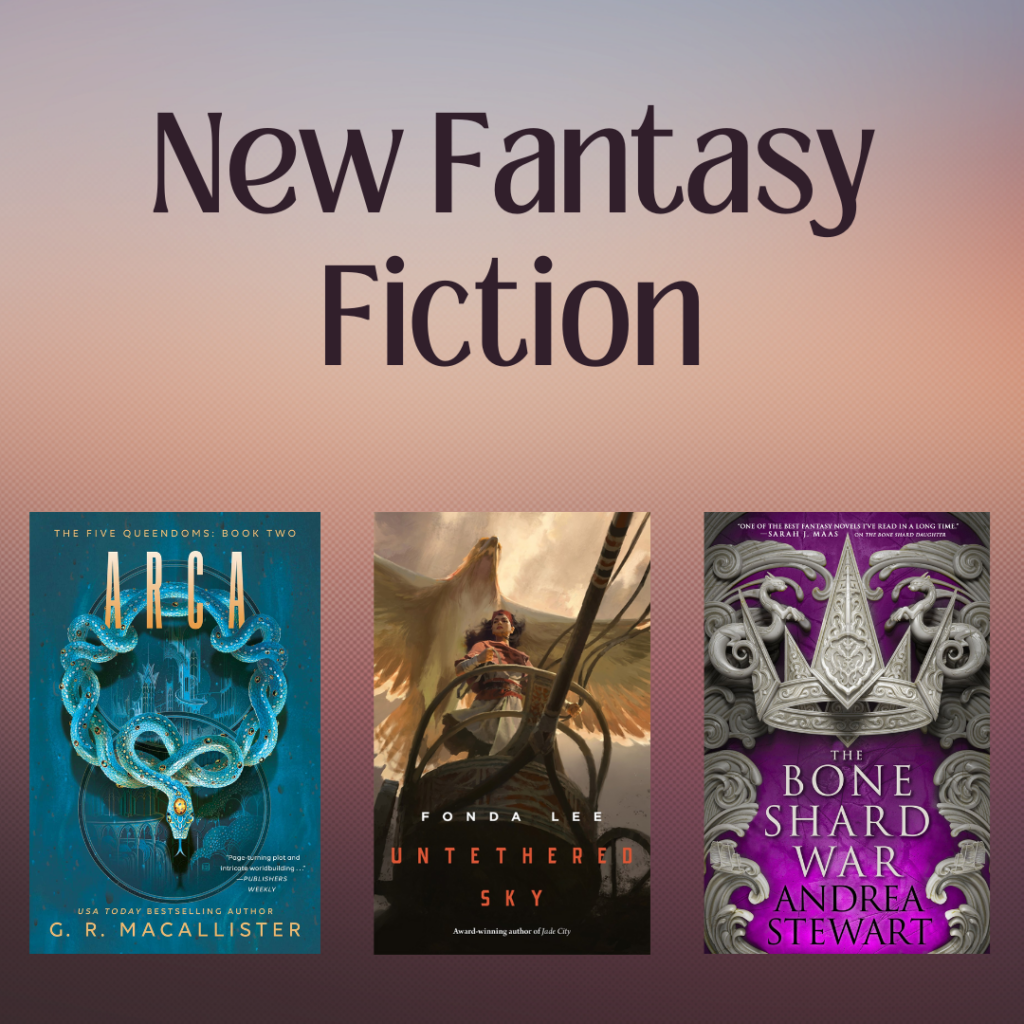 Untethered Sky by Fonda Lee- After her mom and brother are murdered by manitores, a young woman sets out on a journey to kill those who took her family from her.
The Bone Shard War by Andrea Stewart- Emperor Lin Sukai has won her first victory, but the joy is short-lived as her government plots treason and her nemesis sets out to kill her.
Arca by G.R. McAllister- As war threatens her country, Queen Heliane sets out to make her son the first king of Paxim.