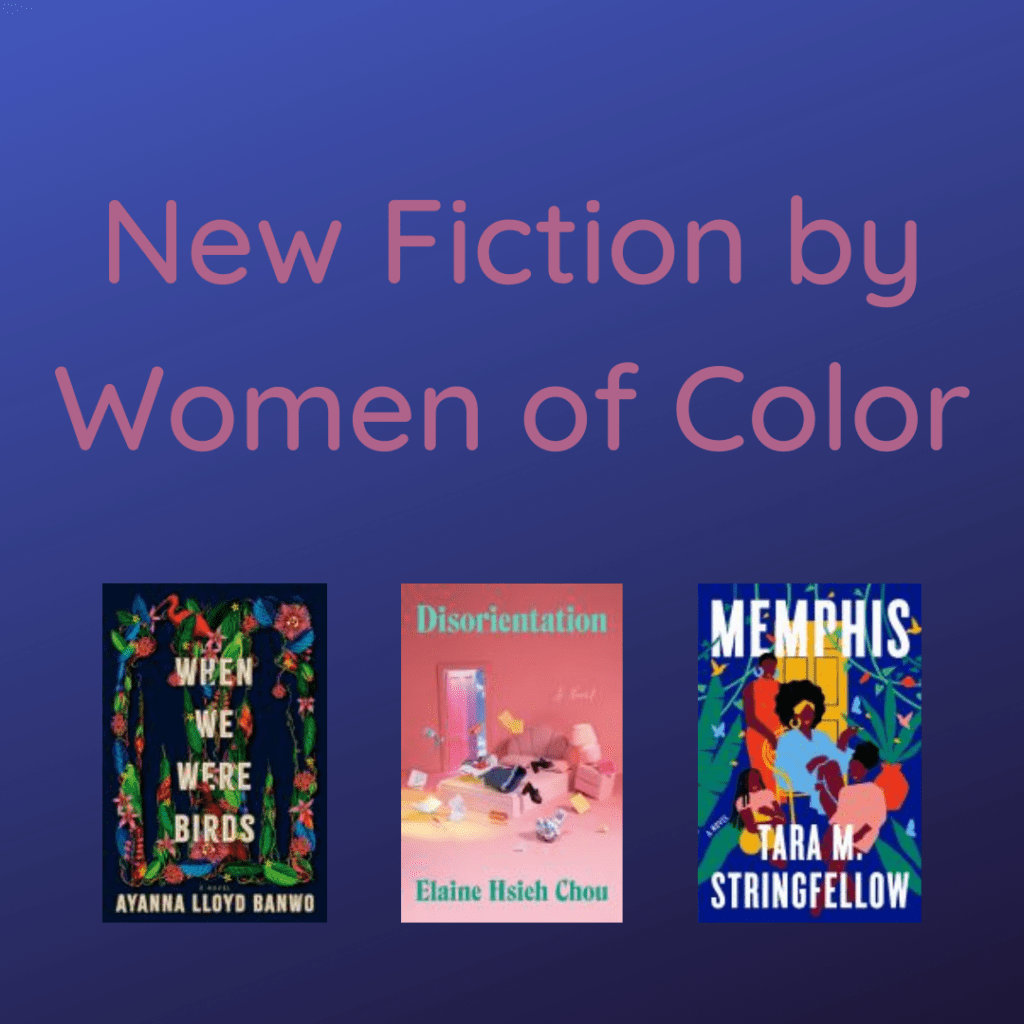 When We Were Birds by Ayanna Lloyd- Yejide and Darwin meet at a cemetery in Trinidad. With Yejide's ability to help souls move from one life to the next, the two will interact with the fates. To place a hold go HERE!
Disorientation by Elaine Hsieh Chou- Ingrid Young, a PHD student doing a dissertation on famous poet Xiao Wen Chou, finds a note about the author, sending Ingrid and her friends on a journey of destruction. To place a hold go HERE!
Memphis by Tara M Stringfellow- A story of abuse spanning three generations, the youngest survivor, Joan, moves to Memphis with her mom to get away from Joan's father. While there, Joan uses art to cope with what has happened to her family. To place a hold go HERE!