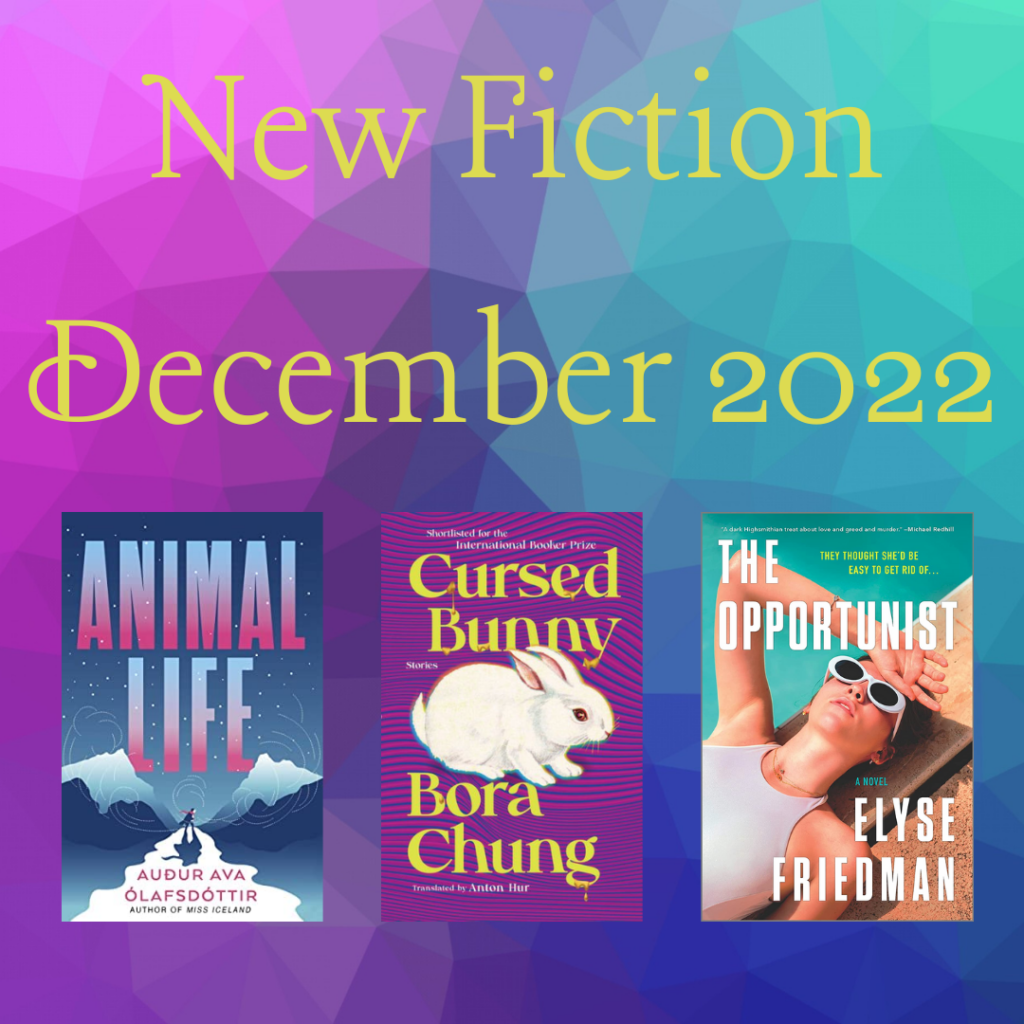 Animal Life by Audur Ava Olafsdottir- Coming from a lineage of undertakers and midwives, Domhildur reads her grandmother's letters written to her aunt while waiting for a major storm to hit Iceland. To place a hold go HERE!
Cursed Bunny by Bora Chung- A collection of short horror stories about the darkness that lurks in various ways throughout our modern society. To place a hold go HERE!
The Opportunist by Elyse Friedman- When her father becomes engaged to his significantly younger nurse, Alana, a single mom, sets out to get rid of the fiance. To place a hold go HERE!