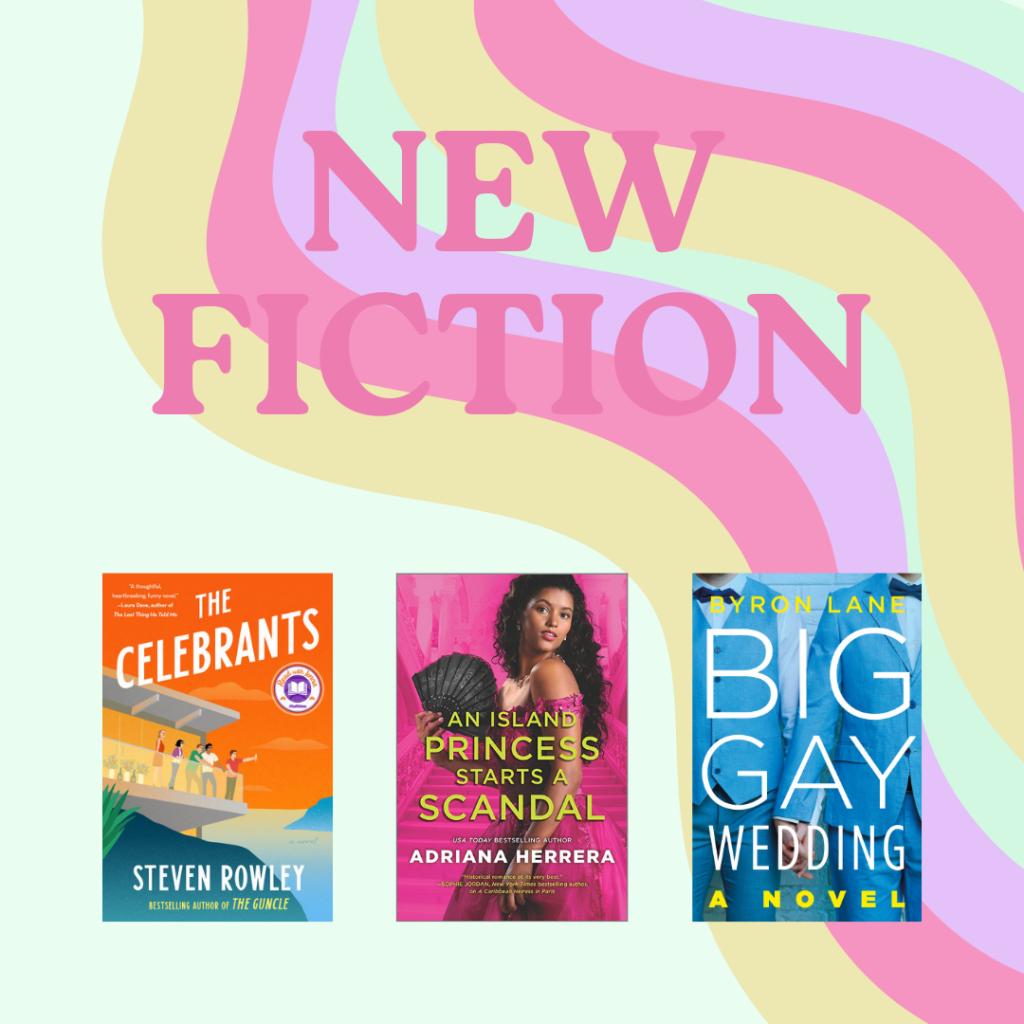 The Celebrants by Steven Rowley- A group of college friends reunite over 20 years after graduation to throw "living" funerals for each other, as promised years ago. 
Big Gay Wedding by Byron Lane- A man is planning a wedding at his mothers small town farm, despite the fact that she has not been informed of this.
An Island Princess Starts A Scandal by Adrianna Herrera- A princess, looking for some fun before entering an arranged marriage, decides to sell a piece of land to a duchess in Paris in exchange for a summer with her.