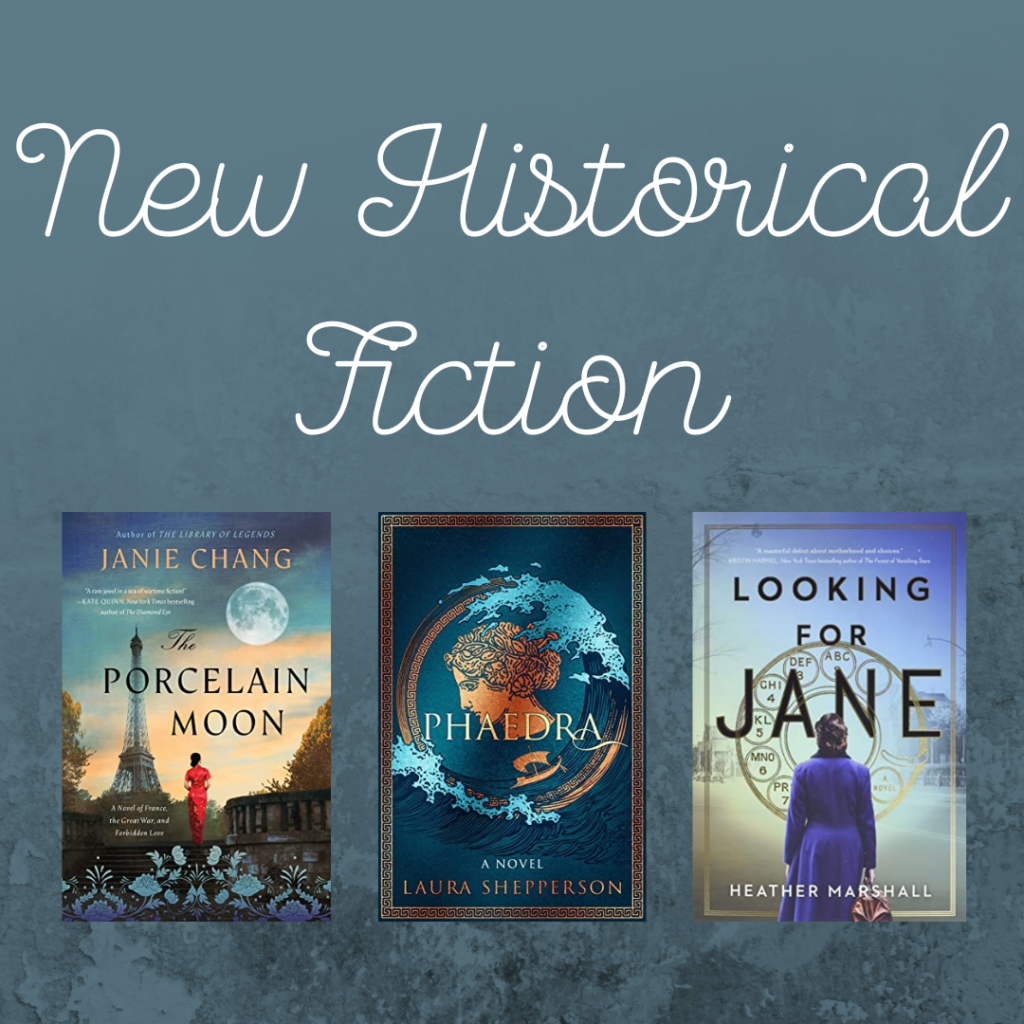 Phaedra by Laura Shepperson- After having resigned herself to the circumstances of her life, Phaedra hits her breaking point after she is assaulted by Hippolytus. When she chooses to make a public accusation, the men of Athens vote on whether she is telling the truth. To place a hold go HERE!
The Porcelain Moon by Janie Chang- Running away from an arranged marriage, Pauline meets and stays with a woman named Camille. While the two become friends, the situation becomes increasingly dangerous as Camille's past is revealed to Pauline. To place a hold go HERE!
Looking for Jane by Heather Marshall- The stories of three women in different periods of time ranging from 2017 to the 1970s are told, revealing how the women's lives have intertwined in various capacities as a result of the underground Jane network. To place a hold go HERE!