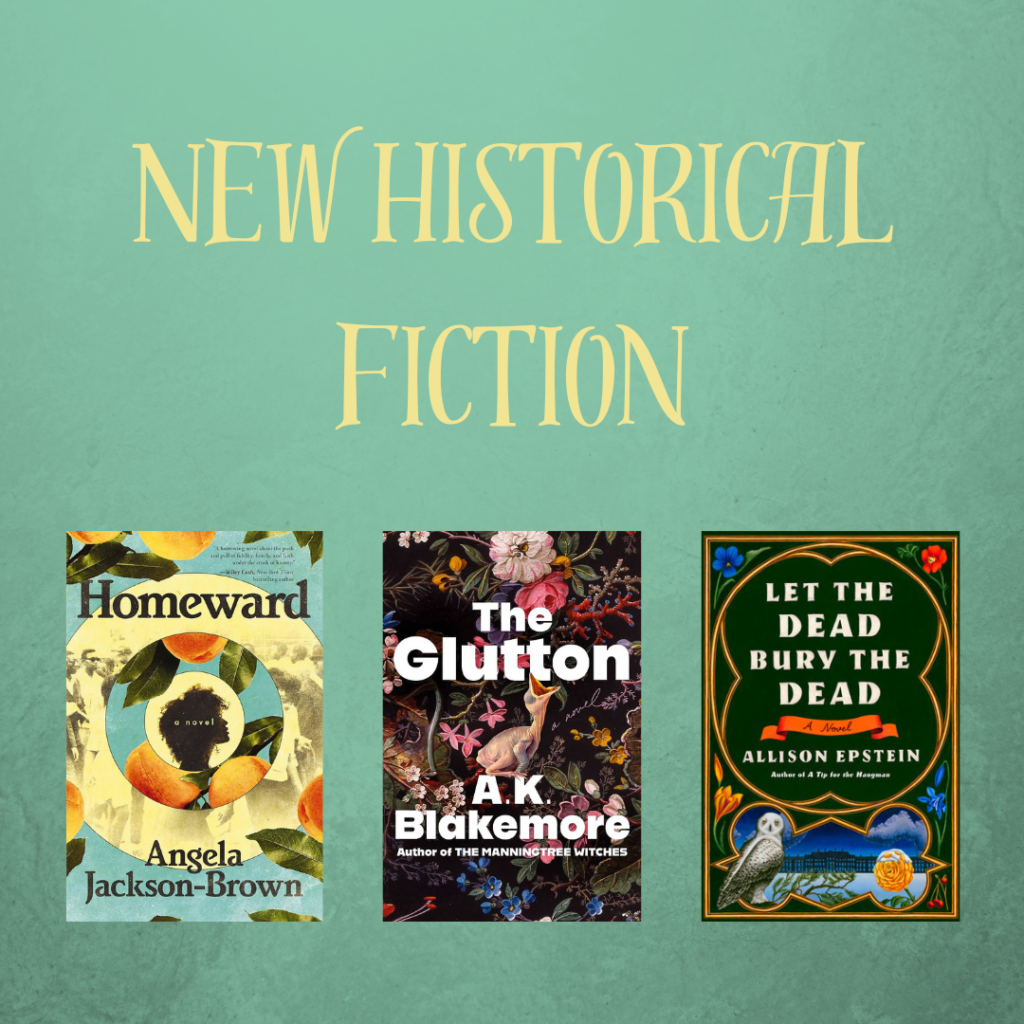 Homeward by Angela Jackson-Brown– A woman finds her identity after becoming involved in the Civil rights movement.
The Glutton by A.K. Blakemore– In this fictionalized retelling of the life of Tarrare, a young nun working in a hospital is tasked with keeping an eye on a dying man with an unending appetite.
Let the Dead Bury the Dead by Allison Epstein– A fictionalized account of Russian history set after a failed invasion from Napoleon.