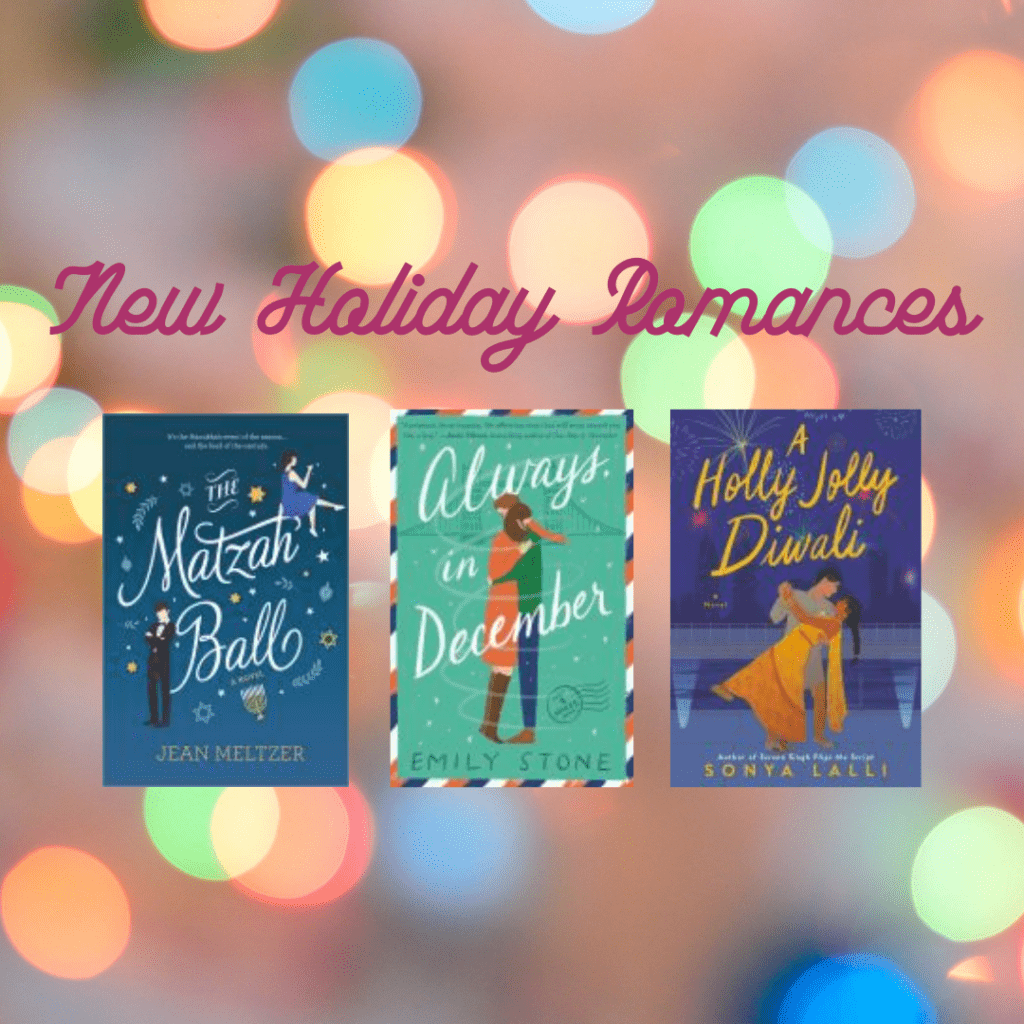 Holly Jolly Diwali by Sonya Lalli- Always practical Niki travels to India for a family wedding and Diwali. While there she meets Sam, an aspiring musician. As the two grow closer, Niki must decide between following her heart or continuing down the path of practicality she has always been on. To place a hold go HERE!
The Matzah Ball by Jean Meltzer- Rachel, a Jewish novelist who specializes in writing Christmas themed romances, has been asked by her publisher to write a novel about Hanukkah. She finds inspiration when reunited with childhood friend Jacob while celebrating the last night of Hanukkah. To place a hold go HERE!
Always, in December by Emily Stone- During a chance encounter, Josie and Max, who both dread the holiday season, meet and enjoy the holiday season together. After the holidays, Max suddenly disappears, only for fate to continuously unite them throughout the following year. To place a hold go HERE!