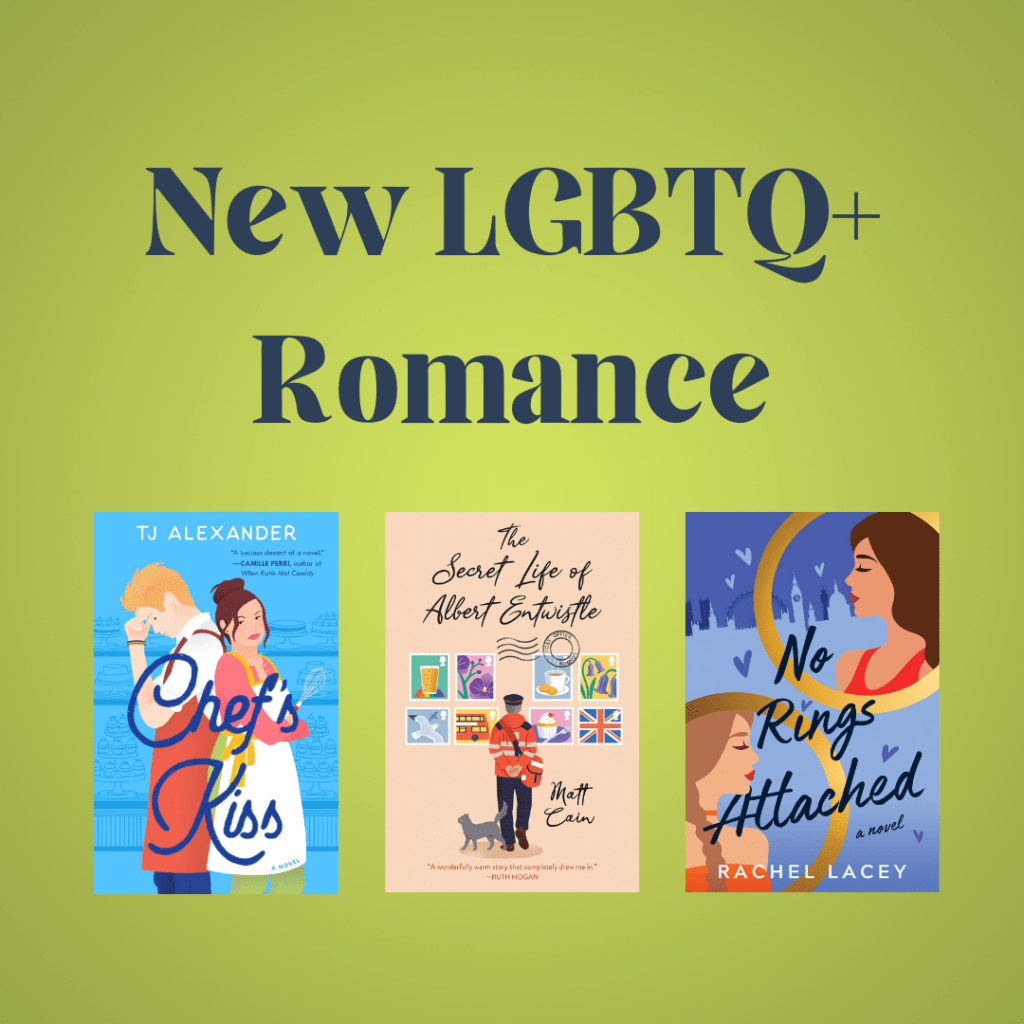 The Secret Life of Albert Entwistle by Matt Cain- Retired postal worker Albert Entwistle sets out to find happiness and the man he loved years before. To place a hold go HERE!
No Rings Attached by Rachel Lacey- Lia, needing a date for a family wedding and sick of her family's meddling, is set up with Grace by a friend. As the wedding week progresses, their feelings for each other become genuine. To place a hold go HERE!
Chef's Kiss by TJ Alexander- Simone, a pastry chef thrust into the world of social media when her publisher decides to make video content, clashes with Ray, the new kitchen manager who she slowly starts to fall for. When Ray comes out to their coworkers who have varying reactions, Simone must choose between her job and love. To place a hold go HERE!