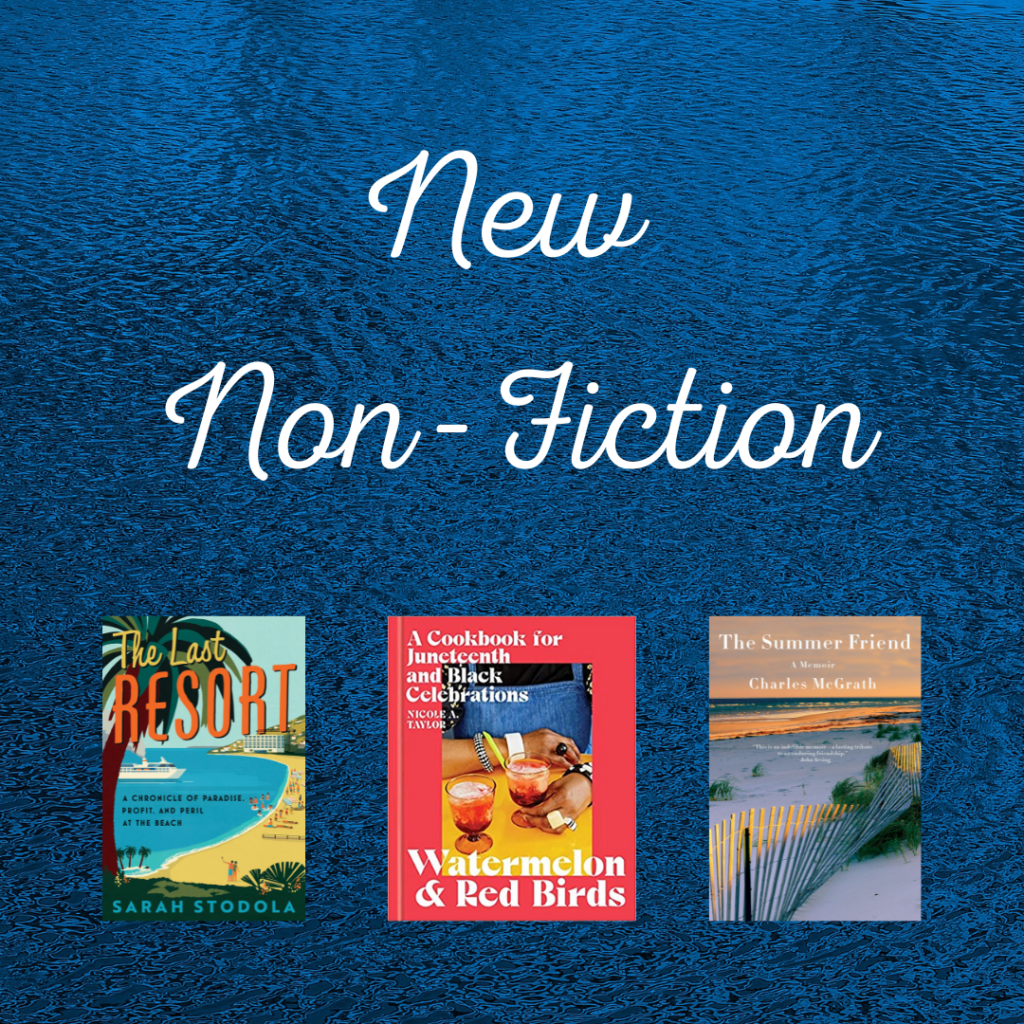 The Last Resort by Sarah Stodola- Mixing her personal travel notes with the darker realities of resort life, Stodola takes readers to a variety of coastal beaches and explains how the building of resorts has affected these communities. To place a hold go HERE!
Watermelon and Red Birds by Nicole Taylor- Part cookbook and part essay collection, the author explains the significance of Juneteenth and how observing the holiday for years has impacted her life. To place a hold go HERE!
The Summer Friend: A Memoir by Charles McGrath- Author Charles McGrath looks back on a summer in New England where he forged a friendship with a man from a different background than him. To place a hold go HERE!