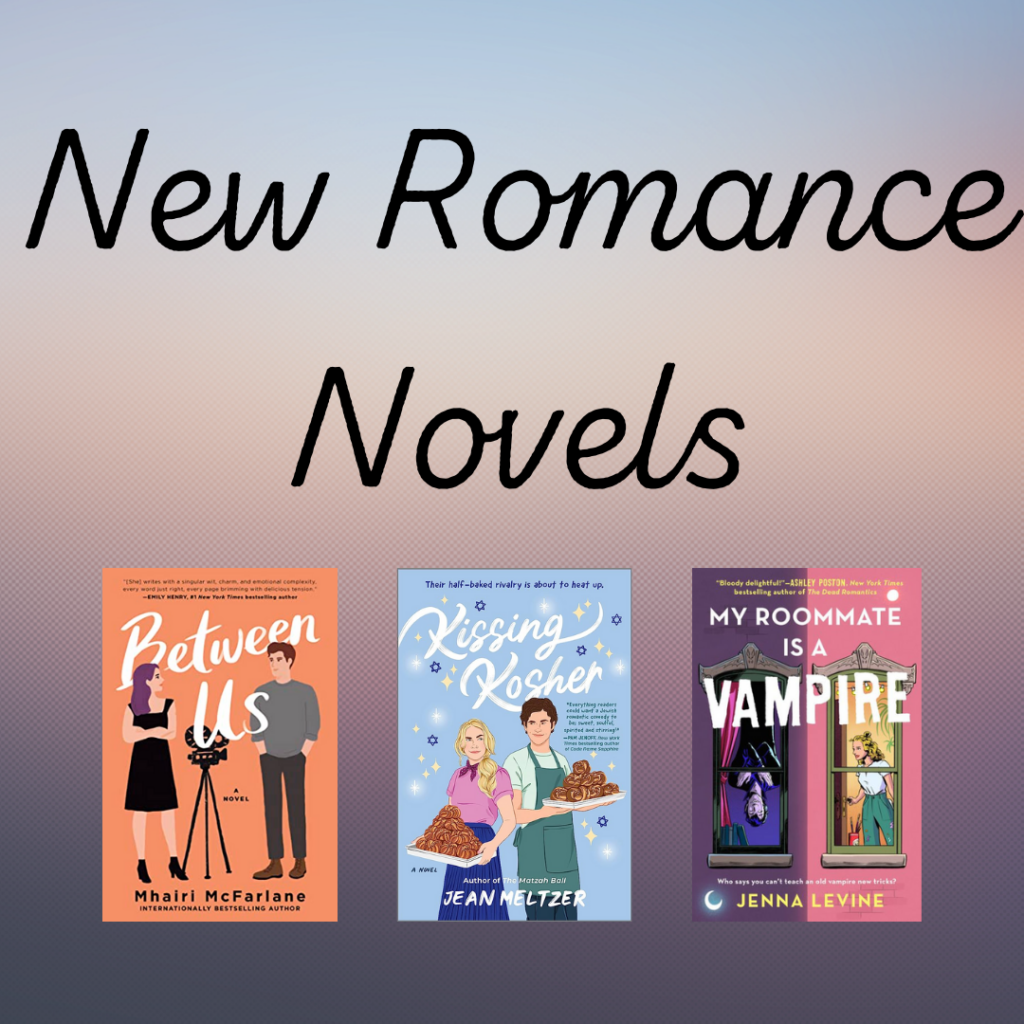 Between Us by Mhairi McFarlane– A group of friends gather to celebrate each other lives when they discover one member has created a tv show that includes aspects of their friendship.
Kissing Kosher by Jean Meltzer– A young man infiltrates a family bakery to get access to a recipe, but winds up finding romance in the process.
My Roommate is a Vampire by Jenna Levine– Thinking she was lucky in finding a new apartment in Chicago, Cassie discovers her new roommate is not who he says he is.